Topic: Clarksville Police Deparment

Clarksville, TN – Clarksville Police Detective Greg Rosencrants is searching for a missing person. The missing person is 23-year-old Michael Alexander from Clarksville. Michael has not been heard from since September 28th, 2015. Detective Rosencrants included a photo to add to this release.
If anyone has any information in regards to Michael's whereabouts, please call Detective Rosencrants at 931.648.0656 Ext 5382 or the CrimeStoppers TIPS Hotline at 931.645.TIPS (8477).
«Read the rest of this article»

Washington, D.C. – A group of Montgomery County Sheriff's deputies and a Clarksville Police officer sat around the dinner table during National Police Week last week. They first exchanged stories about Deputy David "Bubba" Johnson, but they soon found themselves discussing the devastating night they lost him.
On January 12th, 2014, Johnson was killed in a crash where his car left the roadway.
They all remember responding to the crash, unable to believe that they had lost one of their own. Some couldn't finish their stories as tears welled up in their eyes and their voices broke.
«Read the rest of this article»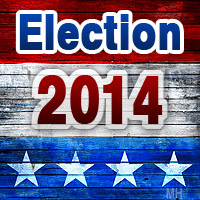 Cunningham, TN – Tyler Barrett, Montgomery County Sheriff candidate, attended the 106th Annual Lone Oak Picnic held by the Central Civitan Club talking to everyone there on Saturday, July 27th, 2014.
"I have been in law enforcement for 26 years. I started off working in Cheatham County as a road deputy. Then I went Belle Meade for 3 years. I have served proudly for the Clarksville Police Department for the last 20 years," Barrett stated.
«Read the rest of this article»

Clarksville, TN – Today, the Clarksville Police Department released the name of the pedestrian who was stuck and killed while crossing Fort Campbell Boulevard. The pedstrian's name is Olaf Hernandez-Antonio (DOB: 11-23-83, Address: Fort Campbell KY).
No other news was released on the incident. For more on the story, see: Pedestrian Killed on Fort Campbell Boulevard.

Clarksville, TN – The driver of the vehicle, Heather Pottruff, of Clarksville is in stable condition and expected to be released from Vanderbilt today, May 11th, 2011. The cause of the accident appears to be medically related.
No charges are pending.
For more information on this story, please see: Single Car Crash Sends Three to Hospital
Courtesy patrols to begin June 11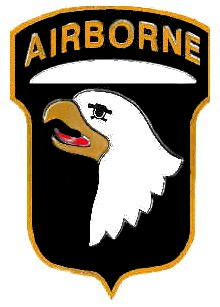 Fort Campbell will resume courtesy patrols of 15 specific facilities in Clarksville June 11 to ensure a safe environment for its Soldiers at off-post establishments.
"These visits are designed to ensure our Soldiers are being respectful and to ensure their actions in the community are a reflection of the high standards we hold here at the 101st Airborne Division and Fort Campbell," said Brig. Gen. Stephen J. Townsend, deputy commander.
CPs will consist of two uniformed senior noncommissioned officers who will patrol designated areas Thursday, Friday and Saturday of each week to promote good order and discipline by and assistance to Soldiers in off-post establishments. «Read the rest of this article»