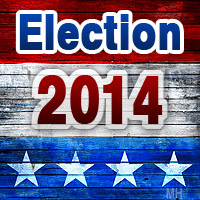 Cunningham, TN – Tyler Barrett, Montgomery County Sheriff candidate, attended the 106th Annual Lone Oak Picnic held by the Central Civitan Club talking to everyone there on Saturday, July 27th, 2014.
"I have been in law enforcement for 26 years. I started off working in Cheatham County as a road deputy. Then I went Belle Meade for 3 years. I have served proudly for the Clarksville Police Department for the last 20 years," Barrett stated.
"For the last 10 years, we have reduced crime in our city. In the last 3 years, we have had the lowest crime rate in Tennessee in the City of Clarksville," commented Barrett. "I have been involved in many of these different programs that we've done to reduce our crime."
"I have right at 10 years in investigations with 400 felony arrests. In that, I have right at a 90 percent convention rate. I wish it was 100 percent but a lot of times you cannot get the victims to come to court," said Barrett.
About the Lone Oak Picnic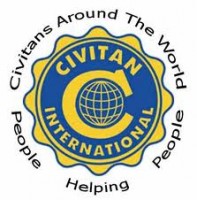 The Central Civitan Club has sponsored the Lone Oak Picnic since 1975. Lone Oak is a tradition for candidates in Montgomery County. All the money raised is used in the communities south of the Cumberland River through several projects sponsored by the Central Civitan Club. The Central Civitan Club, for example, supports the local Boy and Girl Scout troops. The club provides financial assistance to victims of house fires in the community.
They also fund scholarships for and support many educational and extra-curricular activities of the students, teachers and staff at Montgomery Central High School, Montgomery Central Middle School and Montgomery Central Elementary School as well as Cumberland Heights Elementary School.