Tennessee State University will host its Sixth Annual Small Farm Expo on Friday, July 31st at the TSU Agricultural Research and Education Center in Ashland City. Registration for the event which is sponsored by the School of Agriculture and Consumer Sciences will begin at 8:15 a.m. Tours will begin promptly at 8:45 a.m. and last until 11:45 a.m.
Our program will culminate with the Tennessee Small Farmer Recognition Program Luncheon which begins at 12:00 p.m. and concludes at 1:00 p.m. With the theme, "Small Farmers: The Heart of Tennessee," this year's expo will include general tours of the TSU Agricultural Research and Education Center as well as a host of experts and panels designed to help small farmers reduce spending and improve the marketing of their products. Speakers will include past winners of the Tennessee Small Farmers of the Year Awards. Hank and Cindy Delvin will talk about marketing organic vegetables and having a successful Community Supported Agriculture (CSA); Gayle and Jim Tanner will speak about their successes with goats and marketing goat cheese and other products locally; and Trace and Ty Owen of Owen Farms in Cheatham County will share their experiences in operating an Agricultural Tourism enterprise. «Read the rest of this article»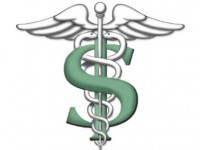 In mid-May, in an effort to reach consensus, President Obama secured a deal with the health insurance companies to trim 1.5% of their costs each year for ten years saving a total of $2 trillion dollars, which would be reprogrammed into healthcare. Just two days after the announcement at the White House the insurance companies reneged on the deal which was designed to protect and increase their revenue at least 35%. The insurance companies reneged on the deal because they refuse any restraint on increasing premiums, copays and deductibles – core to their profits. No wonder a recent USA Today poll found that only four percent of Americans trust insurance companies. This is within the margin of error, which means it is possible that NO ONE TRUSTS insurance companies.
Then why does Congress trust the insurance companies? Yesterday HR 3200 "America's Affordable Health Choices Act," a 1000 page bill was delivered to members. The title of the bill raises a question: "Affordable" for whom?. «Read the rest of this article»