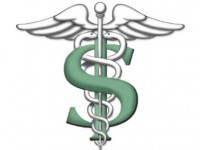 Many hard working Americans, both self-employed and employed do not have health insurance because they either can not afford it, or their employers can't afford it.  If you are making the average American wage of $40,000, there is no way you can afford the outlay of $400 to $1200 a month that the average insurance policy requires. Not only is it expensive, but in many cases, individuals are turned down by insurance companies.
I know this because this has happened to me personally.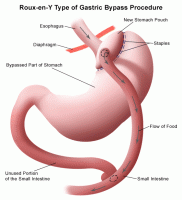 Seven years ago, I had gastric bypass surgery.  I have since lost more than 100 pounds, and am now more healthy than I've been in years.  I decided several years after my surgery to become self-employed.  When I went to apply for medical insurance, I was turned down by EVERY insurer I applied for  because I had this surgery… Even though it made me healthier. Does that make sense?
Currently, millions of people who are unemployed that do not qualify for Medicaid. They can not afford their COBRA payments on $300 a week unemployment insurance. Do you believe that these people, some of whom worked all their lives but are in circumstances beyond their control, should not have access to health care?  Should they only depend on emergency room care?
Universal health care means universal access to health care.  Everyone should be able to purchase affordable insurance, and everyone should have access to good health care. Many people tend to view health care as a limited resource that they do not want to share.  But believe it or not, you are sharing – sharing the cost of the uninsured. We all pay for the uninsured when they have to go to emergency rooms and can't pay for their services.  Those costs are passed on to others.  Did you know that 40% of all bankruptcies in this country are medical cost related?  Who has to pay for this?  Why do you think you pay $7 for an aspirin when you are admitted in a hospital?
No one is speaking of socializing medicine.  As a matter of fact, the ONLY group that consistently speaks of socialized medicine are those who want to keep the status quo. Primarily these are Republicans politicians who have for years received millions of dollars in financial contributions from health insurance carriers. This is simply an argument that conservatives are using as an excuse to keep the status quo.  The most "radical" proposal is to have a public insurance OPTION.  No one is talking about MAKING people have to take "government-sponsored" insurance. Since when is giving someone an option for medical insurance considered "socialism?"

Just to make a point that "socialized insurance" is not as bad as you try to make it seem, ask the average senior citizen do they like or dislike their current insurance?  Ask the average federal employee do they believe their health insurance is inadequate?  Ask members of Congress, all of whom are under Federal health insurance plans, if they feel their "socialized insurance" is horrible? There is a distinct difference in "socialized medical care" and "socialized insurance", yet many people are trying to tie the two together.
One other point – what exactly is insurance?  In its basic form, insurance is a pool of money that a group of insured have contributed to in order to cover each other in the event of a loss.  That certainly sounds very socialistic to me!
If everyone has medical insurance, and we change the focus of medical care from expensive, after the fact treatments to prevention and on-going treatment, we can cut costs, and I believe we can improve health care for everyone.