Topic: Medicaid
Nashville, TN – Today, Wednesday, April 1st, 2020, Tennessee Governor Bill Lee provided an update on Tennessee's efforts regarding Coronavirus (COVID-19) relief.
Governor Lee's daily press conferences can be viewed live each day this week at 3:00pm CT here. Governor Lee has also established a website specific to Coronavirus (COVID-19) updates which can be found here.
«Read the rest of this article»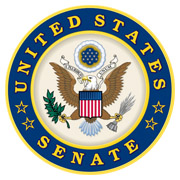 Washington, D.C. – I'm sure most of us never imagined a day when restaurants would stop seating customers, and the bars on Broadway would shutter. There is no sugarcoating it: we are living in uncertain times.
We've had to adjust our daily routines and make major changes to our lives. Federal, state, and local governments have all kicked into gear to respond to the coronavirus (COVID-19) pandemic and support those adversely impacted by the fallout.
«Read the rest of this article»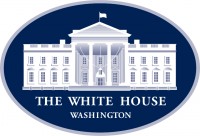 Washington, D.C. – President Donald J. Trump is leveraging the full power of the Federal Government to protect the health and safety of the American people.
President Trump is exercising statutory authorities to declare a national emergency in response to the coronavirus (COVID-19).
The unprecedented action the President is taking invites States, territories, and tribes to access over $42 billion in existing funding to combat the coronavirus.
«Read the rest of this article»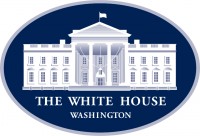 Washington, D.C. – The Donald Trump Administration is leading an "all-of-America" approach, as Vice President Mike Pence calls it, to protect Americans during the global Coronavirus outbreak.

"Last week, at this table, the President met with pharmaceutical leaders, we met with nursing home leaders, leaders of commercial labs, airline industries," Vice President Pence said. "We're bringing all of the businesses of the country to bear to protect the health of the American people."
«Read the rest of this article»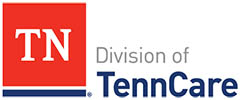 Nashville, TN – TennCare, Tennessee's Medicaid agency, is seeing positive results from several ambitious changes it has made to how health care is paid for and delivered in Tennessee.
The reports released today from TennCare on its Delivery System Transformation programs provide the most complete picture to date of how the state's innovative programs are resulting in improvements in the care that is being received by TennCare members as well as significant savings for Tennessee taxpayers.
«Read the rest of this article»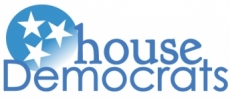 Nashville, TN – Leaders of Tennessee's legislative delegation today praised the plan presented by Tennessee Governor Bill Haslam to combat the state's opioid crisis. The proposal features a three-pronged approach that focuses on prevention, treatment and law enforcement.
Democratic leaders today said the plan is a step in the right direction, but add the most effective thing Tennessee lawmakers can do to combat the crisis is to pass Medicaid expansion in the state.
«Read the rest of this article»
Comments from Nancy Brown, American Heart Association CEO, on the State of Obesity report released by the Trust for America's Health and the Robert Wood Johnson Foundation
Dallas, TX – This year's State of Obesity report from Trust for America's Health and the Robert Wood Johnson Foundation is the latest evidence that adult obesity rates in the U.S. have steadied in recent years. After decades of sharp increases, this counts as a significant achievement.
But with rates still far too high among both adults and kids, particularly among low-income and minority communities, leaders at all levels of government – local, state, and federal – must take action and build on this progress.
«Read the rest of this article»
Written by Curtis Johnson
Tennessee State Representative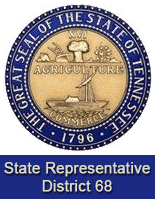 Nashville, TN – The first session of the 110th Tennessee General Assembly adjourned on May 10th, 2017, after passing major legislation that will benefit Tennesseans for generations to come. This is Part 4 of a 12 Part report.
This includes a measure making Tennessee the first state in the nation to offer all adults without a degree tuition-free access to community college; a new law rebuilding a safe and reliable transportation network, while reallocating revenues to maximize taxpayers' return on that investment; and a bill which provides a responsible path to improve access to broadband through investment, deregulation, and education.
Action in the General Assembly also included passage of a balanced budget which takes on no new debt, as well as legislation protecting the elderly, enhancing the state's robust job growth, cracking down on crime, and boosting efforts as the fastest improving state in the nation in K-12 student achievement. Following is a report on key legislation passed this year.
«Read the rest of this article»
With thoughtful planning, you can help ensure the future care of a loved one with a disability.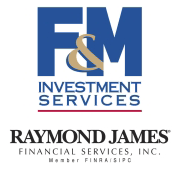 Clarksville, TN – To live a full life, and attain some measure of security and happiness – this is what all good parents want for their children, including those with sons and daughters who have disabilities.
The difference is that families caring for a child with special needs often require special care to color in the details and make that dream a reality.
«Read the rest of this article»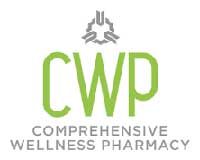 Clarksville, TN – Comprehensive Wellness Pharmacy, a local pharmacy located at 495 Dunlop Lane, is pleased to announce that they are now accepting TennCare.
TennCare is the state of Tennessee's Medicaid program that provides health care for approximately 1.5 million Tennesseans. TennCare is one of the oldest Medicaid managed care programs in the country, having begun on January 1st, 1994.
«Read the rest of this article»