Nashville – The Tennessee Department of Education has been awarded a $22 million grant through the United State Department of Education to support the state's 22 existing charter schools and to increase the number of high-quality charter schools opening in the future.
"Since Tennessee began authorizing charter schools in 2002, we have continued to provide additional and innovative educational opportunities for our students," Governor Phil Bredesen said. "This grant provides unprecedented resources to increase those opportunities and gives Tennessee another chance to show the nation our leadership in the area of education reform."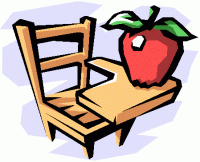 The Charter School Program Grant will be distributed over the next five years and objectives include: expanding the number of high-quality charter schools, supporting the success of Tennessee's charter schools through state and local involvement, encouraging dissemination of best practices within charter school to the broader public and improving academic achievement of charter school students.
"It is time for us to take bold action in education reform and this will allow us to continue our reforms," Education Commissioner Timothy Webb said. "With this funding we can elevate the quality of our public school system and provide students the stronger skills they need to compete globally."
In addition to providing financial assistance to charter schools through their planning and implementation years, this grant will encourage bridge-building and local involvement between LEAs, non-profit organizations, institutions of higher education and businesses through summit events and workshops. The Department of Education will ensure fiscal and programmatic monitoring and evaluation in order to ensure the highest level of transparency and accountability.
Tennessee this year passed legislation expanding charter school eligibility for students who receive free or reduced-price meals and who are enrolled in school district's that have an average daily membership of 14,000 students or more and three or more schools designated as high priority schools under the federal No Child Left Behind law.
For more information, contact Rachel Woods at (615) 253-1960 or .