Clarksville-Montgomery County Schools Director Michael Harris today announced the appointment of Priscilla Story as Elementary Schools Director, a position approved in the budget to provide support to the community's growing number of elementary schools.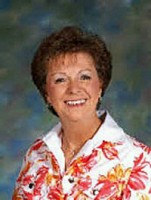 Story has served as principal at Sango Elementary since it opened in 1996. She previously served as principal at Northeast Elementary, and was an elementary supervisor with the system in addition to serving as a classroom teacher. Story, 58, has been with the system for 36 years.
Emily Vaughn will replace Story as Sango's principal. Vaughn comes to the position from Moore Magnet School, where she has served as assistant principal for four years and previously taught in the elementary classroom.
"Anyone could do the math and realize that one elementary director for 21 schools, serving 15,000 children does not add up. Our elementary principals strongly cited the need for additional support and with the passage of the budget, we recognized this as a priority," said Harris. Story will share supervision of the elementary schools with Dr. Ann Griffin. "Priscilla Story's depth of experience and focus on student achievement made her the clear choice for this appointment."
"This is a wonderful opportunity for me to lend support to elementary administrators and to help this school system continue its focus on excellence," Story said. "This is an especially critical time in Tennessee schools as our standards have changed to become more challenging. Sango will always hold a special place in my heart.  Working with such a dedicated  faculty and support staff , and parents has been a true blessing to me professionally and personally.  I know the school will continue to excel as Emily Vaughn leads the school in the years ahead."
Vaughn, 34, will begin transitioning into the principalship with Story's support. "It truly is a gift to be walking into a school where a principal like Priscilla Story has set the direction for the year, and I am given the opportunity to carry on a tradition of an academically strong school. My time at Moore Magnet has been invaluable in terms of preparing me for this administrative role," Vaughn said.