Topic: Michael Harris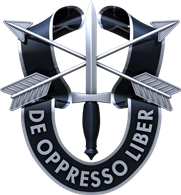 Fort Campbell, KY – Soldiers, families and friends with the 4th Battalion, 5th Special Forces Group (Airborne), also known as "Legion," welcomed their new commander July 17th, 2014.
During a ceremony held here at Gabriel Field, Lt. Col. Joseph Lock relinquished command of the 4th Battalion, 5th Special Forces Group (Airborne) to Lt. Col. Michael Harris.
"I characterize this day as bittersweet, because we're saying goodbye to the Locks, who are a true Legion power family," said Col. John W. Brennan, commander of the 5th SFG (A). "It is also sweet today, because we welcome Mike [Lt. Col. Harris] and Bren [spouse of Lt. Col. Harris] into the Legion fold for the very first time."
«Read the rest of this article»
Wyatt-Johnson to provide More Car Choices for Winning AP Student


Clarksville, TN – The Fourth Annual Pass and Go event, a reward celebration for Clarksville-Montgomery County School System Advanced Placement students who score a 3, 4 or 5 on their exam, will be this Saturday at Wyatt Johnson, the event sponsor.
Katherine Johnson Cannata, Dealer Principal for Wyatt Johnson, is introducing a new dimension to the event. She is giving the overall winning student his or her choice of three cars: a Toyota Yaris, a Mazda 2 or a Hyundai Accent.
«Read the rest of this article»
Clarksville, TN – On Wednesday, May 23rd 2012, Clarksville High School celebrated and wished a fond farewell to a special group of students, its 2012 graduating Life Skills class. This was the second of such ceremonies for Clarksville High School and Jeffrey Major, Clarksville High's Life Skills teacher and the event's coordinator.
Mr. Major recognized the need for a farewell ceremony that recognizes the Life Skills graduates in a more intimate way and set about planning this year's event with the help of Clarksville High faculty and staff. Mr. Major noted that it is a way to have them celebrate this special time with teachers, staff, peer mentors, friends and family, and not get lost in the crowd of a traditional graduation ceremony.
«Read the rest of this article»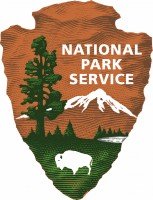 Dover, TN – On July 22nd, 2011, at 1:00pm at the Dover Hotel, Park Rangers Matt Hampsey and Bruce Barnes, will perform live at Fort Donelson National Battlefield. Performing with them will be fiddler Gina Forsythe, percussionist Leroy Etienne, and bassist Michael Harris. Also during this program will be a performance of excerpts from the original production, Stories From da Dirt I. The play written by Dr. Nancy J. Dawson, utilizes research she conducted about the African American presence at Fort Donelson. The play is officially recognized by the National Park Service, National Underground Railroad Network to Freedom.
«Read the rest of this article»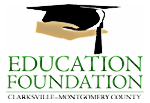 The Clarksville Montgomery County School System in partnership with the Montgomery County Education Foundation, Tennessee Score, Austin Peay State University, and the Clarksville-Montgomery County Home Builders Association held "Raising the Bar for Students in Tennessee" an event where community leaders and elected officials gathered to hear information about the state's new standards and assessments and their impact on students.
Tennessee is raising the bar for student achievement with higher academic standards in the classroom. The higher standards will help us make sure students are ready for college or for a career when they graduate from high school. That means the students not only master the basics like reading and math, but also developing skills that colleges and employers value – like communications, problem solving and teamwork.
«Read the rest of this article»
As a community activist who has interacted with Clarksville Mayor Johnny Piper on several important issues, I have found that he sometimes lacks overall political manners. He also tends not to show respect for anyone who disagrees with him.
I have also dealt  with Clarksville-Montgomery County Director of Schools Michael Harris, who continues to ignore the fact that while black students comprise 27 percent of the students attending the Montgomery county school system, they are being suspension and expelled at almost twice the rate of the white students who comprise 62 percent of the population.
So in my opinion the listening and communication skills are not always the best attributes exhibited by either of these public leaders. «Read the rest of this article»
Just when you thought we had moved past the "petty" politics that Clarksville is so famous for, the local newspaper runs a front page story with Clarksville Mayor Johnny Piper squarely in it's sights. We have grown accustomed to this coverage of Piper from the newspaper since he first took office in 1999. The attention he gets is unprecedented, and is more aggressive than on any other mayor I can remember, and I have been covering local news and politics for over 35 years, so I kind of have an idea what I'm talking about. Granted, Johnny Piper is a "lightning rod" of controversy and accomplishment, the latter going virtually unnoticed. The facts don't get in the way of a good story, it's all about making things personal.
The latest involves an "alleged" threat made by Piper to Schools Director Michael Harris. Harris went public to "the newspaper" with details about a phone conversation he had with Mayor Piper concerning a transfer involving Piper's wife, Donita. «Read the rest of this article»


School Board Chairman Jim Mann and Schools Director Michael Harris today signed off on the plan to make up missed school days due to inclement weather conditions over the past two months.
In developing the plan, input was received from CMCEA President Ted Gilcrest and members of the Parent Communications Group. The plan also was reviewed to insure it meets requirements of the state.
This plan is designed to make up as much time before critical state tests as possible while maintaining the graduation and spring break calendar. «Read the rest of this article»


The following administrative changes were announced Thursday by CMCSS Schools Director Michael Harris:
Maribeth Sisk, currently principal at Norman Smith Elementary, applied for and was selected assistant principal at Sango Elementary. Sisk will fill  a new position created by the growth of Sango, which serves more than 900 students and is projected to continue a growth pattern. Sisk, who has served at Smith since 2007, previously was assistant principal at Northeast Elementary. She earned her master's degree from Trevecca Nazarene University.
Beth Unfried, currently principal at West Creek Elementary, will replace Sisk as principal at Norman Smith through an administrative appointment. She opened West Creek Elementary in 2008 and previously served as principal at Kenwood Elementary for eight years. She earned her master's degree from Austin Peay State University.
Lynne Rains, currently assistant principal at West Creek Elementary, has been administratively appointed principal of the school, replacing Unfried. Rains assisted Unfried in the opening of West Creek. She previously served as academic coach at Kenwood Elementary. She earned her master's degree from Trevecca Nazarene University.
The assistant principalship at West Creek will be posted immediately for applications.
The date for the administrative transfers is yet to be determined in order to ensure the best transition for students and staff.

ARLINGTON, VA – The Department of Defense Education Activity (DoDEA) Educational Partnership awarded a $2 million grant to Clarksville-Montgomery County School System (CMCSS) in Clarksville, Tennessee through the Promoting Student Achievement at Schools Impacted by Military Force Structure Changes FY 09 Competitive Grant Program. The Clarksville-Montgomery School District supports students whose families are stationed at Fort Campbell.
The DoDEA grants focus on enhancing student learning opportunities, student achievement, and educator professional development at military-connected schools with projected military student growth between 2007 and 2009 due to force structure changes. This data is based on a Report to Congress on Assistance to Local Educational Agencies for Defense Dependents Education published in March 2008. School districts serving 22 military installations identified through that report were invited to submit a grant proposal.
"The Clarksville-Montgomery County School System plays a vital role in assisting Fort Campbell and its Soldiers and Families attain distinction as a world class Army community," said Charles A. Munson, Deputy to the Fort Campbell Garrison Commander. «Read the rest of this article»