Topic: NO Child Left behind
Lamar Alexander says ending the filibuster would destroy impetus to force broad agreements on hard issues and unleash tyranny of the majority to steamroll the minority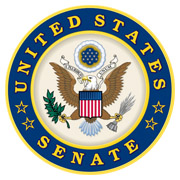 Washington, D.C. – In his farewell address on the Senate floor, United States Senator Lamar Alexander (R-Tenn.) today warned that ending the filibuster would "destroy the impetus in the United States Senate to force broad agreements on hard issues and unleash the tyranny of the majority to steam roll the minority."
"Presidents would like it. They would get their way more easily if we ended the requirement that 60 senators vote to cut off debate before we vote on a legislative issue," Senator Alexander said.
«Read the rest of this article»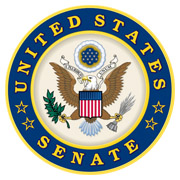 Washington, D.C. – U.S. Senate Education Committee Chairman Lamar Alexander (R-Tenn.) made the following statement on the fourth anniversary of the Every Student Succeeds Act becoming law:
"Four years ago, President Barack Obama signed the Every Student Succeeds Act, calling it a 'Christmas Miracle.' Today, states are taking advantage of what the Wall Street Journal called 'the largest devolution of federal control to the states in a quarter-century."
«Read the rest of this article»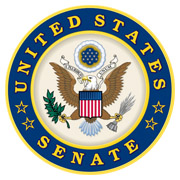 Washington, D.C. – On Thursday, October 31st, 2019, the Senate health committee voted on eight bipartisan public health bills, which Chairman Lamar Alexander (R-Tenn.) said will "bring new over-the-counter drugs to patients more quickly, ensure we have the nurses we need, and help Americans lead healthier lives."
"I often suggest Tennesseans look at Washington D.C. like a split screen television. On one side, you have the controversies of the day – Democrat impeachment and the president's daily tweets," Senator Alexander said.
«Read the rest of this article»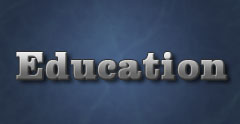 Clarksville, TN – In 2014, the Tennessee Legislature passed a law that cursive writing had to be taught in public schools. The sequence of events leading up to this and the political influences that had caused cursive writing to be almost a lost art reveal the trends not only in education but in society itself.
Cursive writing is also called longhand, script, handwriting, looped writing, joined-up writing, joint writing, or running writing. This style of penmanship handwriting where letters or symbols are conjoined in a flowing manner. The original purpose of this type of writing was to make the process faster.
«Read the rest of this article»
Clarksville, TN – Recently on the playground, a first grader fell and hurt his lip. When he returned from a visit to the nurse, he announced to his teacher, "Nurse Teresa put gasoline on my lip." His teacher said, "Don't you mean that she used Vaseline?" "No, no," he insisted, "it was gasoline!"
Children do not always interpret reality the same way that it is perceived by adults. This little boy knew the word gasoline, so he was sure that this was what the nurse was using.
When teachers are speaking to small children, they are always in danger of being misinterpreted.
«Read the rest of this article»
Clarksville, TN – Let's face it. School evaluations are ruled by statistics these days. Teachers are being evaluated by how well their students are doing on standardized tests. Student end of year grades are being influenced by their statistical performance on standardized tests because those measurements are now being averaged as a percentage of those grades.
Statistics is a branch of math that is involved with looking at numerical data and interpreting what those numbers mean.
Let's put aside the statistical possibility that a child might have had a bad night the night before the test (like the police arriving to take a parent to jail, or a sibling who was sick and cried most of the night, or the child himself/herself being so nervous s/he was up all night throwing up!). «Read the rest of this article»
Written by U.S. Army Sgt. Duncan Brennan
101st Combat Aviation Brigade Public Affairs
Nangarhar Province, Afghanistan – For Spc. Jennifer Benevente, an avionics repair specialist with D Troop, 2nd Squadron, 17th Cavalry Regiment, serving in the military is something that has been in her family.
Even with a family history of military service, it was a series of events that nudged her toward the military.
«Read the rest of this article»
State Invests Millions in Closing Achievement Gaps through Focus School Grants
Nashville, TN – The Tennessee Department of Education announced today the 56 winners of the Focus School grant competition, which will provide an estimated $19.2 million investment to schools across the state during the 2012-13 and 2013-14 school years.
The winning schools will be awarded between $100,000 and $300,000 each year depending on enrollment size and satisfactory performance. The award will be used to create and sustain improvement plans that close student achievement gaps among subgroups, such as racial and ethnic groups, students from economically disadvantaged backgrounds, students with disabilities and English-language learners. «Read the rest of this article»
Reward Schools located in 70 districts across the state in cities and rural areas
Brentwood, TN – Tennessee Governor Bill Haslam and Education Commissioner Kevin Huffman today announced 169 schools as the 2011-12 Reward Schools, the top 5 percent of schools in the state for annual growth and the top 5 percent for academic achievement.
For Montgomery County, the Reward Schools are Montgomery Central Elementary School for performance and progress and Woodlawn Elementary School for performance.

«Read the rest of this article»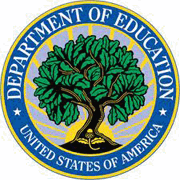 Washington, D.C. – U.S. Education Secretary Arne Duncan released a statement Wednesday applauds Tennessee on its continued statewide improvement on the Tennessee Comprehensive Assessment Program, or TCAP.
"Through Race to the Top, Tennessee took on extraordinarily difficult work in a relatively short period of time," said Duncan. "Early signs of widespread academic progress are not only encouraging but inspiring, and will help lay the ground work for further success as Tennessee continues its commitment to leading the nation in education reform." «Read the rest of this article»