Annual Conference to Spotlight Clean Technologies Growth Potential

Tennessee Economic and Community Development Commissioner Matt Kisber announced that Governor Phil Bredesen and Hemlock Semiconductor Group President and CEO Rick Doornbos  will be the keynote speakers at this year's Governor's Conference on Economic and Community Development, September 14th and 15th. The conference will be at the Gaylord Opryland Hotel in Nashville, Tennessee.
"Governor Bredesen and I are pleased a nationally recognized business leader like Rick Doornbos has agreed to take part in our upcoming conference," said Commissioner Kisber. "As we position Tennessee for the nation's economic recovery, conference attendees will have a valuable opportunity to hear from a range of business leaders and site selection consultants about what industries will drive job growth and investment in the years ahead."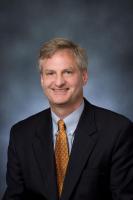 In a press statement, Doornbos said, "Because of the vision of Governor Bredesen and Commissioner Kisber, I believe Tennessee is poised to play a leadership role in the development of jobs related to clean technologies. I'm looking forward to sharing my perspective on how we can maximize the creation of good paying jobs in this sector in the years ahead."
In June, the Pew Center for the States named Tennessee one of the top three states in the nation for potential creation of future clean energy technology jobs, according to Kisber's press release. In addition to Doornbos, the conference will feature breakout sessions with Dr. Thom Mason, director, Oak Ridge National Laboratory, Robert Pittman, senior principal, Janus Economics, Ed McCallum, senior principal, McCallum-Sweeney, Michael Cutri, managing director, Cushman & Wakefield, Bob Robers, VP, Jones, Lang, LaSalle and Mark Williams, president, Strategic Development Group.
Mr. Doornbos will keynote the Commissioner's Luncheon on September 14th at noon while on September 15, Governor Bredesen will keynote the Governor's Luncheon at noon. Following the Governor's Luncheon there will be a photo session with ECD's 2009 Three-Star and Tennessee Main Street certified communities.
Among the topics for this year's Governor's Conference on Economic and Community Development are:
How Green Are My Incentives — a look at incentive programs for clean technology jobs
Do Prospects Notice When I Tweet? — using social media to communicate in economic development
Clean Energy Heats Up the Job Market — how investing in the clean energy sector will create jobs and transform our  economy
The ABC's of IDB's — a legal framework for setting up more effective industrial development boards and megasite authorities
How Site Selectors Use Data Mining — making sure your Web site draws attention when site selectors search
Your New Jobs May be Homegrown — supporting entrepreneurs in your community
A full list of conference topics is available, along with registration information on the ECD home page at www.tnecd.gov. Advance registration is $200 ($175 for spouses) with early registration closing September 4th, 2009. Hotel accommodations at Gaylord Opryland Hotel can also be handled through the conference website.
About the Tennessee Department of Economic and Community Development

The Tennessee Department of Economic and Community Development's mission is to create higher skilled, better paying jobs for all Tennesseans. The department seeks to attract new corporate investment in Tennessee and works with Tennessee companies to facilitate expansion and economic growth. To find out more, go to www.tnecd.gov.
About Hemlock Semiconductor Group

The Hemlock Semiconductor Group is comprised of two joint ventures: Hemlock Semiconductor Corporation and Hemlock Semiconductor, L.L.C. The companies are joint ventures of Dow Corning Corporation, Shin-Etsu Handotai and Mitsubishi Materials Corporation. Hemlock Semiconductor is a leading provider of polycrystalline silicon and other silicon-based products used in the manufacturing of semiconductor devices and solar cells and modules. Hemlock Semiconductor began its Michigan operations in 1961 and broke ground at its Tennessee location in 2009.