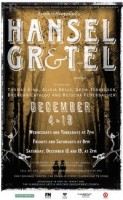 Lost siblings come across a sumptuous candy house, occupied by an old woman who has her own reasons for fattening up little children, in John McDonald's enchanting adaptation of the Engelbert Humperdinck opera Hansel and Gretel, playing December 4 through 19 at the Roxy Regional Theatre.
Directed by John McDonald, Hansel and Gretel stars Drew Torkelson as Hansel, Alicia Kelly as Gretel, Brendan Cataldo as Father, Reischa Feuerbacher as Mother and Dr. Thomas King as Rosina Dainty-mouth. Dr. Vicki King provides piano accompaniment. «Read the rest of this article»
Fort Campbell agencies will host a newcomer orientation for Soldiers and families Dec. 3 from 9 a.m. to 3 p.m. at the Family Resource Center, 1501 William C. Lee Road on post.
This interactive family orientation is designed to welcome and inform newly arrived Soldiers and family members by introducing them to various agencies across post. Representatives from Army Community Service; Morale, Welfare, and Recreation; Tricare; schools; Exceptional Family Member Program; housing; Army Family Team Building; Child, Youth, and School Services; Staff Judge Advocate; Family Readiness groups; Red Cross; and many more.
Lunch and a bus tour of the installation are included in the orientation. Childcare will be available.
Fort more information, call 270-798-9516.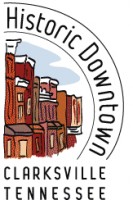 You're invited to join the merchants of Historic Downtown Clarksville for The monthly Art Walk, on November 5th from 5 – 8 p.m.
The December First Thursday Art Walk is bigger than ever this month with exhibits from over 40 artists in 9 different venues, including the Customs House Museum, and the brand new Austin Peay Downtown Art Gallery.
Come spend an delightful evening with many of the best artists in Clarksville-Montgomery County.
Kendall Welsh from ARTIfacts was kind enough to send us this information about December's artistic extravaganza. «Read the rest of this article»
FORT CAMPBELL – Leaders of the 1st Battalion, 327th Infantry Regiment, 1st Brigade Combat Team, 101st Airborne Division are set to conduct key leader engagement training in Brentwood, TN, Dec 1.
The purpose of the training is to aid in the professional development of the battalion staff's ability to assess how a local government functions by engaging its key leaders.
By utilizing the township of Brentwood to replicate conditions in Afghanistan, officers of the 1st battalion will better understand the roles, responsibilities and dynamics of local governments.
The 1st BCT is set to deploy to Afghanistan as part of a normal rotation of forces in Spring 2010.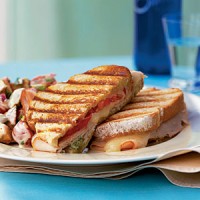 Did you roast a huge turkey for Thanksgiving?  Do you like turkey but get just a little tired of  re-runs?  Here's a great recipe for leftover turkey. I made Panini last night and my daughter said, "I knew you would be making those …Yay!"  Panini works best with a crusty, sturdy bread but you can use any bread you have on hand. Use your imagination and add ingredients to the Panini that you like. «Read the rest of this article»
Monday, November 30, 2009

The Gas and Water website is temporarily unavailable, however the department expects the site to be fully accessible within 24-48 hours.  Customers may pay their bill online at https://secure41.cedant.com/clarksvillegw/paybill/login.php or visit the City of Clarksville home page www.cityofclarksville.com and click on the Gas and Water link listed under the DEPARTMENTS tab.
The department apologizes for the temporary inconvenience and appreciates your patience and understanding.