National Police Week 2010: Honoring and Remembering our Fallen Law Enforcement Officers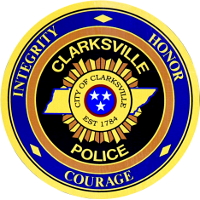 In 1962, President John F. Kennedy signed Public Law 87-726 that set aside May 15th as National Peace Officers' Memorial Day and the week in which May 15th    falls as National Police Week. This year, National Police Week will run from Sunday, May 10th through Saturday, May 16th.  The law was later amended by the Violent Crime Control and Law Enforcement Act of 1995, Public Law 103-322 signed by President Bill Clinton, directing that the flag of the United States be displayed at half-staff on all government buildings on May 15 each year as a tribute to law enforcement officers who have died in the line of duty.
Clarksville – Again this year, communities across the United States will come together during National Police Week, May 9th-15th, to honor and remember those law enforcement officers who made the ultimate sacrifice, as well as the family members, friends and fellow officers they left behind.
This year, the names of 324 officers killed in the line of duty are being added to the National Law Enforcement Officers Memorial in Washington, DC. These 324 officers include 116 officers who were killed during 2009, plus 208 officers who died in previous years but whose stories of sacrifice had been lost to history until now. "The 116 officers killed in the line of duty in 2009 was the lowest number of officer deaths in five decades. Still, for the families, loved ones, colleagues and communities of these fallen heroes, the loss is devastating and the sorrow is profound."
During National Police Week we show support by wearing Mourning Bands on our badges. These bands are worn for the entirety of Police Week.
All fallen law enforcement officers will be remembered during Police Week services held at the Clarksville Police Department, 135 Commerce Street, Clarksville, TN, May 14th, 2010, at Noon.  Services will be held outside, weather permitting.
If you have never been to one of these services, take a few moments out of you day and please attend. 
Sections
Events
Topics
Clarksville Police Department, John F. Kennedy, Mourning Bands, National Law Enforcement Officers memorial, Police week, Washington DC