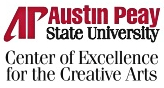 In fall of 1983, Clarksville's arts community received a major boost when Tom Thayer and John McDonald converted an old, downtown movie house into the Roxy Regional Theatre. The historic building on Franklin Street, with its famed neon sign, soon became a cultural hub for the area.
Twenty-seven years and more than 200 productions later, the theater is still thriving. At 7:30pm on June 10th, the Austin Peay State University Center of Excellence for the Creative Arts will host a special Spring Salon event at the Roxy, featuring an evening with both McDonald and Thayer.
Thayer, the theater's managing director, is a graduate of the American Musical and Dramatic Academy in New York City. He previously worked as a public relations liaison for the Metropolitan Museum of Art, created and taught dance programs at the Dwight School and created and taught young dramatics for the Rhodes School.
McDonald, the Roxy's artistic director, is a graduate of the American Academy of Dramatic Arts, where he earned a full scholarship from ABC Broadcasting. He has taught for the American Academy, The Rhodes School, The Dwight School and the Hewitt School. His performance credits include appearances on Broadway, The Long Wharf Theatre, the New York Shakespeare Festival, The WPA Theatre and many more. He is also a noted playwright and received the Ingram Acting Fellowship as well as Outstanding Playwright Award.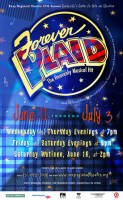 The APSU Center of Excellence for the Creative Arts hosts the Salon Series once a month, featuring distinguished local artists and arts organizations, followed by refreshments and good conversations. During the June 10th event, McDonald and Thayer will present a preview of the Roxy's upcoming musical "Forever Plaid."
According to the theater's website, the show is a "deliciously goofy revue, featuring some of the great pop hits of the '50s" centering on "four young, eager male singers on the way to their first and last big concert." 
For more information on this event, contact the APSU Center of Excellence for the Creative Arts at (931) 221-7876 or .