Topic: Forever Plaid

Clarksville, TN – You'll be dreaming of a "Plaid" Christmas this holiday season when the boys from Forever Plaid return to the Roxy Regional Theatre!
At first Frankie, Jinx, Smudge and Sparky aren't sure why they've returned to Earth for another posthumous performance, but a phone call from the heavenly Rosemary Clooney lets them know that they're needed to put a little four-part harmony into a discordant holiday.
«Read the rest of this article»
Happy New Year!

Clarksville, TN – We are excited to be back at the Roxy Regional Theatre after a couple of weeks off for the holidays.  The staff has come back rested and some – tanner than others.
We are also excited to welcome back some friendly faces and a few new faces to the acting company this winter as the prepare to present the next several shows in our 29th season.
I asked them, "Are you making any New Year's resolutions this year?"
«Read the rest of this article»
Clarksville, TN – Welcome to the second installment to introduce Clarksville to members of your downtown business community.  Our first post featured Ingredients, and we will continue with these post until all the DCA business who wish to participate have been featured.
I am excited to share all these with you, and hope you enjoy getting to know your downtown merchants, restaurant owners better. «Read the rest of this article»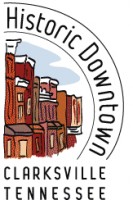 You're invited to join the merchants of Historic Downtown Clarksville for The monthly Art Walk, on July 1st from 5:00 pm – 8:00 pm. Paige King from Hodgepodge sent us this information about July's artistic extravaganza.
Featured artists for June include Leah Foote, Dan Hanley, Elaine Purvis, Carolann Haggard, Dorothy Tomason, Peggy Jennings, Relative Collections, Lou Toth, Mary Toth, Lynne Griffey,  Sharla Adams, Johnny Scott, and Cyndi McGrail. «Read the rest of this article»
Begins June 11th at the Roxy Regional Theatre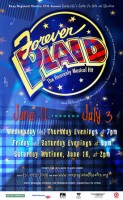 Audiences will be humming along to some of the great nostalgic pop hits of the 1950s when the Roxy Regional Theatre opens the hit musical FOREVER PLAID on Friday, June 11th, at 8:00pm.
This deliciously goofy revue centers on four young, eager male singers — Gregory Pember as Frankie, John Moser as Smudge, Christopher Cavallo as Sparky and Ryan Bowie as Jinx — killed in a car crash in the 1950s on the way to their first big concert, and now miraculously revived for the posthumous chance to fulfill their dreams and perform the show that never was. «Read the rest of this article»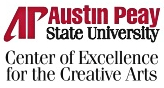 In fall of 1983, Clarksville's arts community received a major boost when Tom Thayer and John McDonald converted an old, downtown movie house into the Roxy Regional Theatre. The historic building on Franklin Street, with its famed neon sign, soon became a cultural hub for the area.
Twenty-seven years and more than 200 productions later, the theater is still thriving. At 7:30pm on June 10th, the Austin Peay State University Center of Excellence for the Creative Arts will host a special Spring Salon event at the Roxy, featuring an evening with both McDonald and Thayer.
«Read the rest of this article»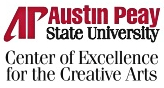 The Center of Excellence for the Creative Arts at Austin Peay State University presented  Poet Malcolm Glass in "Poetry's Biggest Secrets Finally Revealed: A Reading with Commentary" on May 17th 2010. The event was part of their Spring Salon Series.  These once a month artistic interludes feature distinguished local artists and arts organizations, followed by refreshment and good conversation. All Spring Salon Series events are free of charge and no RSVP is necessary.
His reading was lively and entertaining, and involved frequent audience participation. With his gracious permission Clarksville Online is able to offer you video of his reading.
«Read the rest of this article»