Happy New Year!

Clarksville, TN – We are excited to be back at the Roxy Regional Theatre after a couple of weeks off for the holidays.  The staff has come back rested and some – tanner than others.
We are also excited to welcome back some friendly faces and a few new faces to the acting company this winter as the prepare to present the next several shows in our 29th season.
I asked them, "Are you making any New Year's resolutions this year?"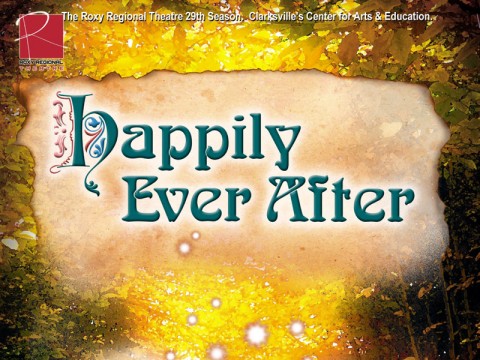 Ashley Laverty
Ashley Laverty is making her Roxy Regional Theatre debut this winter in Happily Ever After, playing several different characters.  You will get to know her very well this year, as she will remain throughout the 29th season. 
Ashley is making a couple New Year's resolution this year and here is what she said.  "I am!  I want to make a greater effort in remembering my friends and family on their birthdays, especially since I'll be in Tennessee until August!  I'm usually pretty good about birthday cards, but I want to go a step further and send gifts, too.  I have to have a healthier lifestyle I want to get a juicer and start juicing fruits and veggies.   Fresh juice is so healthy for you and yummy, too!  I've also been taking Travis Kendrick's morning yoga class and I'm getting a bike, too!  I'll be able to explore Clarksville by bicycle soon!"
Travis Kendrick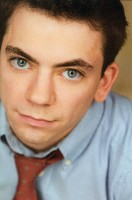 Travis Kendrick is, of course, back at the Roxy Regional Theatre this winter, currently working on Happily Ever After.  He will also continue teaching Morning Yoga at the Roxy, Monday – Saturdays as well as the dance curriculum for the Saturday School of the Arts. 
He had this to say.  "My New Year's resolution this year is to be more diligent about thank you cards.  I love getting physical mail, and want to take the time to write thank you cards as a way of showing my gratitude.  This leads me to my second resolution – take the time to be grateful for the wonderful people in my life, and for the things they give me (both tangible and intangible).  Lastly, my third resolution is a two-parter:  I want to drink less soda and more water.  What you put in your body directly effects what you get from it.  Hopefully my year will be filled with exploration in thank you cards, gratitude and water!
No one would know that these two are best friends and probably discussed their New Year's resolutions while writing these, would they?
Heather Anderson
Heather Anderson is back at the Roxy Regional Theatre after successful runs in The Sound of Music and Beehive: The 60's Musical Sensation.  She is here this winter in The Vagina Monologues, Happily Ever After and I Love You, You're Perfect, Now Change.
"I actually make a goal list.  Last year, I did eleven in 2011 and this year twelve in 2012.  Some are easier than others.  For instance, drink more water and run a full marathon are both on the list." stated Anderson. " I'll give you one guess as to which one is going to be harder for me (and it isn't drink more water!).  Sometimes, I actually accomplish all of the goals.  Mainly, I just like to make lists and cross things off of them.  Maybe I should resolve to make less lists?  Hmmmmm…."
Josh Bernaski
We are super excited to have Mr. Josh Bernaski back with us after a brief hiatus.  You may remember Josh from the productions of Forever Plaid and Into the Woods.  Josh will be with us, just like Ashley, for the remainder of the 29th season.
He had this to say about his 2012 resolution. "Happy 2012 everyone!  I'm very happy to be back here in Clarksville for the New Year, for what should be a great time at the Roxy.  I have a few resolutions to work on this year.  Traveling around to acting jobs around the country sometimes makes it challenging to stay in touch with friends and family back in Pennsylvania.  I hope to make a more conscience effort to keeping in touch with people across the country on a regular basis…and Facebook doesn't count.  I also hope to become a more responsible adult when it comes to my finances.  Less Starbucks, more savings!  Lastly, I will learn how to play guitar.  It could be a great new hobby, and also come in handy for future shows."
Brandon Meeks
Brandon Meeks is back this winter after a successful run of A Christmas Carol this December.  Brandon will stay on for the next several shows and had this to say about starting off 2012. 
"The idea of New Year's Resolutions are funny to me, because they are made with gusto and enthusiasm in the beginning, but typically slow down and peter out as the novelty of the change begins to fade.  Since everywhere I look is plastered with people's intentions for the 2012, especially thanks to networks like Facebook, I am beginning to ponder the fact that I have not, and will not, make any "resolutions" for this year.  At least, not in the typical sense.
Ryan Bowie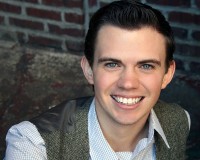 I have decided, however, to make a number of major changes in my life.  To begin with, I am starting to heavily refine my never-ending pursuit of healthier eating, which I will not share the details of, in order to avoid judgment and eye rolls.  That is going well so far.
I have also started many new explorations and projects in my creative work.  These range from a mix of street performance to radio dramas to full blown plays.  I am also looking forward to refresh my five years of experience with improvisational comedy when I teach an improv class at the Roxy, beginning on January 17th.  The more I think about it, the more I have decided that I will simply aspire to be better than I am, for its own sake, and not for the sake of a deadline."
Our winter company of actors are not only making resolutions for their own lives but the are also working hard in rehearsals for the opening performance of Happily Ever After, next Saturday, January 14th at 2:00pm.  Also running at this time is the 10th annual production of The Vagina Monologues in the OTHER SPACE.  Performances continue every Thursday, Friday and Saturday, at 8:00pm,  from now until the 4th of February.
Add seeing more live theatre and supporting downtown Clarksville to your own New Year's resolution.  You'll be glad you did.