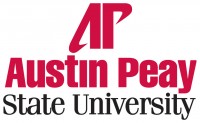 Clarksville, TN – The Austin Peay State University Foundation has selected 14 new members for 2012.
The APSU Foundation provides the structure through which the University can work directly with special volunteers and community leaders to enhance the financial well being of the University. The Foundation's purpose is to financially support the University.
The Foundation is a separate entity and is chartered by the state, with the authority to receive private gifts in support of the University. Through its executive committee, the Foundation makes its own policy decisions. The University provides administrative support to the Foundation.
Those who have accepted the nominations, with the year of graduation noted in parentheses if graduated from APSU, to serve include the following:
Carol Beazley, of Clarksville, TN, is a community volunteer. She is a founding member and former chair of Flying High, a benefit for the Clarksville-Montgomery County Museum. She also serves on the APSU Candlelight Ball Committee and is a member of Junior Auxiliary of Clarksville and the Junior League of Nashville.
Dee Boaz, of Clarksville, TN, retired in 1994 as editor of The Leaf-Chronicle in Clarksville, having led the daily newspaper to 135 state and national press association awards. She is active in Montgomery County as a community volunteer for various organizations: Arts and Heritage Development Council, Customs House Museum, Downtown Artists Co-op, Woodward Library Society at APSU and the Montgomery County Historical Society. She also serves on an advisory committee to establish the Robert Penn Warren Center in Clarksville to preserve and promote literature by significant local authors.
Tammy Cowan Campbell ('96), of New Canaan, CT, conducts charitable work for the March of Dimes, Mostly Mutts animal rescue organization and ASPCA. After graduating from Seton Hall University School of Law in 2003, she worked for the New Jersey Office of Administrative Law until 2006.
Jeff Lane Caples, of Clarksville, TN, is a market manager for Walmart in Clarksville. He is a member of the Optimist Club in Meridian, MS, and currently, he is working on a bachelor's degree.
John Marshall Evans ('75), of Adams, TN, retired from U.S. Smokeless Tobacco as a buyer and manager. He also served in the U.S. Army from 1966-68. He is treasurer of the Gateway Medical Center Volunteer Auxiliary and is a member of the Veterans of Foreign Wars.
Greg Guinn ('83), of Clarksville, TN, is self-employed, owning Queen City Metals Inc. in Clarksville. He also holds partnerships in QC Industrial Solutions, Rhino Linings of Clarksville and Space for Lease TN, LLC. He is a member of the Institute of Scrap Recycling Industries and the Clarksville Area Chamber of Commerce.
Louise Wyatt Johnson, of Clarksville, TN, is owner of the Wyatt-Johnson Automotive Group in Clarksville. She is a member of the Madison Street United Methodist Church.
James H. Maynard III, of Clarksville, TN, is a builder and developer for his business, Maynard Construction Inc. in Clarksville. He is a member of the Homebuilders Association.
Mike Rainey ('83), of Clarksville, TN, is senior vice president of Legends Bank in Clarksville. In the community, he is a member of the Clarksville Area Chamber of Commerce, Association of the U.S. Army and the Clarksville Rotary Club. He also holds professional membership in the Tennessee Bankers Association.
James Leon Robertson, of Dover, TN, is retired from employment. He has a bachelor's degree in art education and master's degrees in secondary education and art education.
Dr. Albert J. Taylor, of Conway, SC, retired in 2011 as distinguished professor emeritus from the E. Craig Wall Sr. College of Business Administration at Coastal Carolina University. In 2006, he was awarded emeritus status from APSU, where he was professor and department head as well as the men's golf coach.
Dr. Joseph B. Trahern Jr., of Knoxville, TN, retired from the University of Tennessee-Knoxville as a professor. He also served in the U.S. Army Reserve from 1959-67. His professional memberships include the Medieval Academy of America, International Society of Anglo-Saxonists and the Modern Language Association. His civic involvement includes the Acuff Circle of Excellence at APSU, Friends of the UT Library and the Friends of Knox County Library.
Laurie A. Vinson ('83), of Springfield, TN, is a registered representative with Jack B. Turner and Associates in Clarksville. She also is a partner in the Nussbauner Vinson Financial Group and is an accredited asset management specialist with the College of Financial Planning.
Terry Corbin Yarbrough, of Clarksville, TN, is partner with and general manager of Gary Mathews Volkswagon-KIA in Clarksville. He is a member of the Clarksville Area Chamber of Commerce.