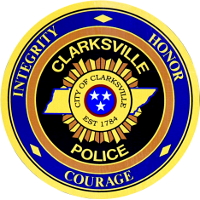 A Fort Campbell soldier rescued a 58 year old suicidal woman from certain death after she drove her 1993 Mercury Topaz into the Cumberland River.  Around 11:15pm, Jose Ortiz, 35, and his girlfriend, Kathy Dewitt, 26 were sitting on a log next to the boat ramp at McGregor Park, spending some time together, since it was Ortiz's last day of leave before he returned to work at the 63rd Chemical Company, Fort Campbell KY.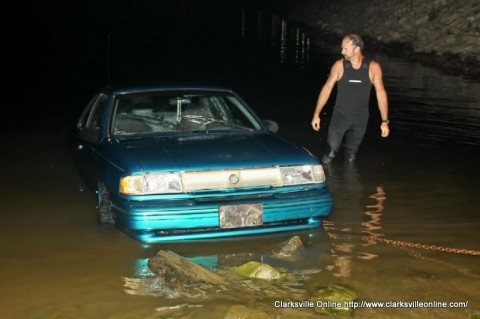 While they were sitting on the log an occupied vehicle was driven down the boat ramp directly into the water.  Ortiz reacted without a moment of hesitation and dove into the water to rescue the vehicle occupant.  In the meantime, Kathy Dewitt notified 911 to get emergency personnel on the way.
The 58 year woman inside of the vehicle fought with Ortiz as he tried to get her out of the submerged vehicle through the driver's side window.  The difficulty of removing the woman was compounded by the fact that she had her seatbelt on and caught her head as Ortiz fought to pull her out.  Finally Ortiz was able to remove the woman from the vehicle and get her out of the water.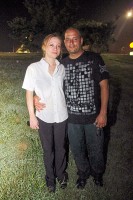 Jose Ortiz holds the rank of Specialist (E-4) in the military.
The woman was transported by EMS to Gateway Hospital.  She had no life-threatening physical injuries.
Montgomery County Rescue Squad was called to the scene to assist with removing the submerged vehicle from the water.
The vehicle was removed from the water around 1:00am.