Plato's closet (2250 Wilma Rudolph Boulevard) opened Thursday to the general public creating a unique place in Clarksville Tennessee for young Men and Women in their teens and early twenties to find affordable fashionable clothing.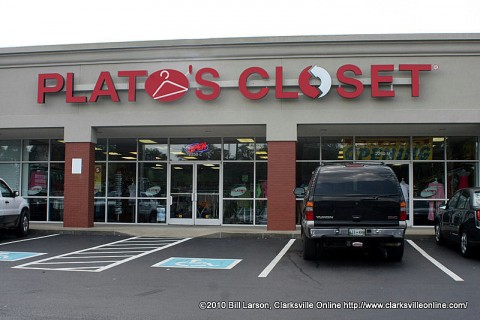 The store is owned by Army Wife Brandy Vaughn, and her husband Jim. They came to Clarksville when Jim was stationed at Fort Campbell. "We came to love Clarksville, and decided to make it our family, our home," Brandy said. They intend to stay in the area when Jim retires in a couple of years.
This is their second business, they also own the EZ Klean Car wash in Oak Grove. The family attends Grace Community Church.
Plato's Closet was a natural choice for the Vaughns as they have three teenage children and know just how hard it is to find trendy and affordable clothing that they will wear.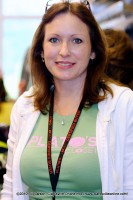 "Our store fills a distinct niche in the retail market we are part of a unique retail resale business that specializes in the teen and the young adult market segment. The great thing about our business is that the wish list for trendy, brand-name apparel and the availability of it in virtually every teen's closet presents fantastic opportunities."
Their shop buys and sells high end clothing, the cute and trendy stuff that all the teens are wearing. Items sold for up to 70% off of the retail price.
Parents love the fact that their kids can take their gently used brand-name clothing and turn it into cash. Unlike a typical consignment store, Plato's Closet gives you extra cash in your pocket on the spot.
They buy men's & woman's clothing, shoes, and accessories.
Items brought in to be sold must be cute and trendy styles seen in the malls in the last two years; all items must be clean and freshly laundered; and without defects.
On the day of the Grand Opening, we caught Kaylee Joe and her friend Jenna as they were leaving with their purchases and asked them about the store. Kaylee said "I like that we have a Plato's Closet. They have really good stuff, it's up to date, looks really nice." Both girls said that they want to apply for Jobs with Plato's Closet.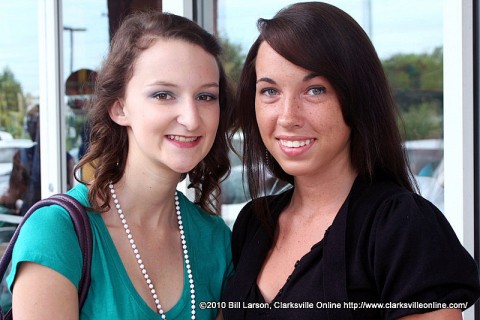 The staff at Plato's Closet were a bit overwhelmed by their store's opening day. It started with between 100 and 200 people coming into the store when it opened at 10:00 am and according to Brandy the mad rush continued all day "It was crazy, you can tell that Clarksville really loves having a Plato's Closet". The rush continued on Friday causing them call in additional staff.
Brandy Vaughn wants to thank everyone who came out for their support "Thank you, it's been such a warm reception!"