Topic: Gateway Hospital

Clarksville, TN – This week will be a little off script for this installment of Instant Peay Play, as this will be more of a personal dealing the Austin Peay and the athletic department.
As most you who know me, I'm into sports – have been all my life, as a player, coach, umpire, scorekeeper, etc.
Well this week past week my father passed away, a little short of four years after my mother passed.
«Read the rest of this article»

Clarksville, TN – Early Sunday morning, Clarksville Police were called to a accident on Riverside Drive, 700 feet south of Providence Boulevard.
A 2006 Chevrolet Malibu, driven by John T. Kmetz, entered Riverside Drive into the path of a 2007 Chrysler 300, driven by Emmanuel S. Yancey, which was southbound in the right travel lane. The collision sent the Chevrolet Malibu across the roadway onto the sidewalk for final rest.  Mr. Kmetz was transported to Gateway Hospital then later transferred to Vanderbilt Medical Facility due to injuries from the collision. «Read the rest of this article»
The 110th meeting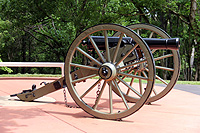 Clarksville, TN – The next meeting of the Clarksville (TN) Civil War Roundtable will be on Wednesday, May 15th, 2013 at the Bone & Joint Center, 980 Professional Park Drive, right across the street from Gateway Hospital. This is just off Dunlop Lane and Holiday Drive and only a few minutes east of Governor's Square mall.
The meeting begins at 7:00pm and is always open to the public.  Members please bring a friend or two – new recruits are always welcomed.
Topic: "Johnsonville, TN: The End of the Line, November 4th, 1864"
«Read the rest of this article»

Clarksville, TN – Evelyn Dean of Woodlawn, TN, has died from the injuries she sustained during a May 18th, 2012 crash on Dover Rd. She was 85 years old.
The crash occurred on May 18th, 2012 around 2:00pm. Dean who was driving a KIA Sportage, pulled out of Donna Drive directly in front of an Isuzu Rodeo which was traveling west on Dover Road, resulting in a collision between the two vehicles. «Read the rest of this article»
Clarksville, TN –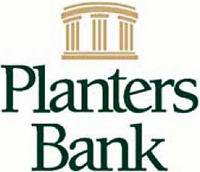 Planters Bank has always prided its self on keeping one eye on the future. That is what first lead them to Clarksville, Tennessee and allowed them take advantage of the area's rapid growth; and that is what led them to open their newest branch location at Dunlop Lane and Rossview Road.
The relocation of the Hospital from Memorial Drive to its new location on Dunlop Lane; along with the area's close proximity to Governor's Square Mall and the Industrial Park has supercharged its growth potential. And Planters Bank knew they needed to position themselves to take full advantage of that.
«Read the rest of this article»

Clarksville, TN – On April 9th, 2011, around 1:00am, there were three juveniles stabbed in a business parking lot at Papa Murphy's Take 'n' Bake (1571 Fort Campbell Blvd).  The details are sketchy, suspect information, and the stories conflicting about the events which led up to the stabbings.
From the limited information we have been able to gather, there were two large groups of girls that got into an argument at another club in Clarksville (we have been unable to validate the name of the club).  The argument continued after the girls left the club, in multiple vehicles, and traveled north on Fort Campbell Blvd. The group was arguing back and forth between the vehicles and a decision was made to pull onto a business parking lot at 1571 Fort Campbell Blvd to fight. «Read the rest of this article»

Clarksville, TN – On March 30th, 2011, around 12:33pm, a 98 Chevy Blazer, driven by Valarie Cody, 32, of Clarksville with her one year old male child as a passenger was traveling in the left lane northbound on Providence Blvd, had her attention diverted when she tried to answer a cell phone, crossed into the southbound lane, and collided head-on (around 819 Providence Blvd) with a 2005 Suzuki XL7, driven by Cyrus Milan, 44 of Georgia, who also had a passenger, James Williams, 46 of Clarksville.
«Read the rest of this article»

Clarksville, TN – Clarksville Police arrested Luis Dechoudens this afternoon. He was booked into the Montgomery County Jail at 8:14pm.
Dechoudens and Daniel Lee Hart were on the bank of the Cumberland River March 12th shooting a .22 caliber weapon at a passing barge. One victim was taken to Gateway Hospital with broken glass injuries.

Clarksville, TN – On February 17th, 2011, around 9:22pm, Brittany Rutherford, 20, and a 5 year old female passenger were in a Nissan Altima traveling north on Warfield Blvd when a Chevy pickup, driven by Kristopher Colbert, 24, traveling south on Warfield Blvd, crossed the center line and crashed head-on into the Altima near the Civitan Bridge.
«Read the rest of this article»

Clarksville, TN – On 12/18/10, around 11:25pm, there was two car crash which sent two to Gateway Hospital. William Glunt, 51 was traveling northbound on Madison Street in a 2000 Saturn SL2. Makenzie Taylor, 22 was traveling southbound on Madison Street in a 2005 Saturn Ion. 
«Read the rest of this article»