Written by Spc. Tracy Weeden
101st Combat Aviation Brigade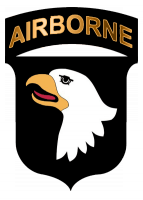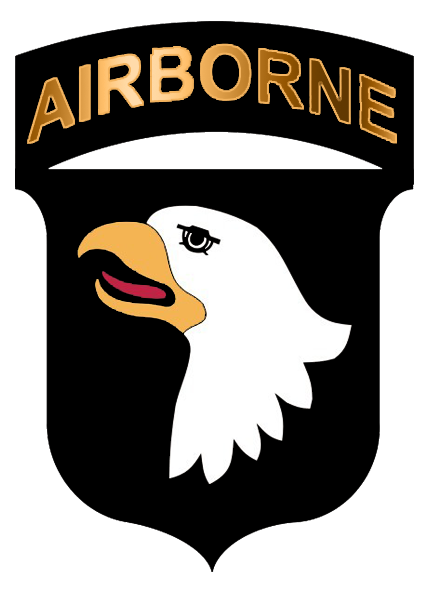 Kandahar Airfield, Afghanistan – Spc. Patricia Fowler, B Company, Task Force Shadow UH-60 Black Hawk helicopter crew chief, received a Purple Heart for wounds she sustained in action, August 5th, while deployed in support of Operation Enduring Freedom at Kandahar Airfield, Afghanistan.
Fowler was a crew member of a chase helicopter on a medevac mission when the aircraft came under enemy fire while flying over Helmand province, May 6th.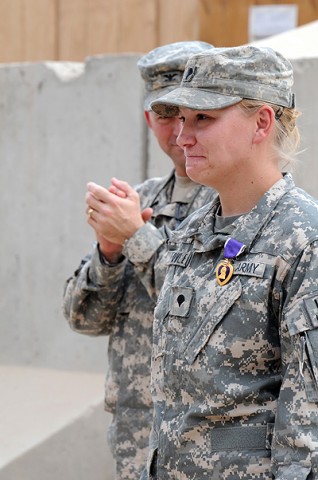 Five rounds impacted the aircraft, and one of those rounds ricocheted off the window frame and struck her helmet.
She sustained head trauma from the impact of the bullet and shrapnel that embedded in her left shoulder.
Fowler said she did not know what hit her until they landed and evaluated the situation. When she removed her helmet there were two bullet holes, an entry and exit.
Fowler has been in the Army since April 2008. Her awards include the Army Service Ribbon, Global War on Terrorism Medal, National Defense Service Medal and now the Purple Heart.