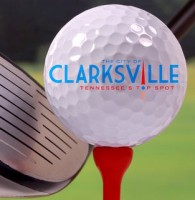 A Thursday evening (September 30th) Clarksville City Council special session was urgent business indeed–approving $270,000 in new purchases including new greens for Swan Lake Golf Course.
Three months ago, I commented on the same city council's unwillingness to spend money to renovate Edith Pettus Park. At the time, I commented on a particular council member's observation that the renovations were a good idea, but expensive. I observed that he then retreated to his upper-class neighborhood not far from a city-operated golf course – this golf course in such dire need of new greens.
The city golf course manager explained the need and urgency for replacing the golf greens that were all but ruined by the summer's heat. That's understandable.
The city council member, who is in a contested reelection bid, didn't express his concerns about costs this time. In fairness, neither did all but one of his fellow council members.
Three months ago when I ended my post with a question about the need for upgrades for that city golf course, I had no way of knowing the greens would be devastated by the summer heat. But, predictably, the council members rushed to repair the devastation.
Meanwhile, the kids in brick city adjacent to Pettus Park still have a substandard park. They have no prospect for park improvements and certainly not green, drought-resistant grass. The chances of them getting across town to the lush greens of Swan Lake are pretty unlikely. We have our priorities.