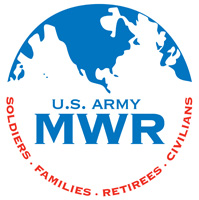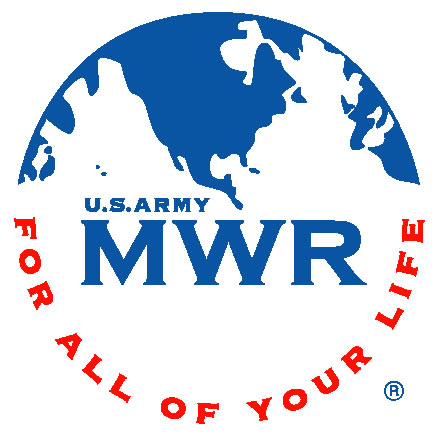 Fort Campbell, KY – On November 2nd come and play on Outdoor Recreation's 50 foot outdoor climbing wall. The Challenge Course Complex is now offering beginner climbing classes and has many different routes with eight varying sides offering routes from beginner to advanced. This clinic will cover the basics of rock climbing such as belay technique, equipment use, proper climbing technique, and much more.

After completion of the beginner class, look for upcoming test-off dates granting you privileges to our weekly Open Wall times.

Meet at the Challenge Course Complex located across the street from Outdoor Recreation (ODR) from 4:00pm until 6:00pm. The clinic costs $20.00, and pre-registration is required. The registration deadline is Tuesday by 4:00pm. Participants must be at least 16 years of age.  


On November 4th the Women in the Wilderness Series continues as they climb the 50 foot climbing wall, from 9:30am until 11:30am. All skill levels welcome. Those with experience can brush up on their techniques while beginners will learn the fundamentals of rock climbing. Wear comfortable clothes and closed toed shoes. Meet at the Challenge Course Complex located across the street from the Outdoor Recreation Office. This climbing clinic is a great way to get ready for the King's Bluff climbing trip on November 18th; $10.00 per person is also a great deal!

Enjoy a leisurely mountain bike ride as Outdoor Recreation heads to the trails of Chickasaw Trace in Columbia, TN. This small park has some of the best bike trails in middle Tennessee. Chickasaw is perfect for beginner to moderate levels as the majority of the ride is fun, fast but not overly technical. Bring lunch, plenty of water, and snacks. Bikes, helmets, gloves, and transportation will be provided for a trip fee of $15.00 per person.

Meet at Outdoor Rec. main office at 9:00am. Participants must be at least 14 years of age and register by 4:00pm on November 12th.
 
Leave the driving to someone else and join Outdoor Recreation on November 14th to celebrate Military Appreciation Day at the Nashville Zoo. Active Duty Military along with their immediate Families (must have ID) get Free Zoo admission on this date. Non Military General zoo admission paid at the door (12 yrs-adult $14.00, under 12yrs $9.00, under 2yrs Free) Meet at Outdoor Rec. Main office at 10:00am for transportation to and from the Zoo. There is a $5.00 transportation fee.

Did you know that Clarksville has some of the best climbing in the southeast?  King's Bluff, located just outside of downtown Clarksville, overlooks the Cumberland River and offers climbing for beginners to experts. This session will be facilitated by the Nashville School of Climbing. All equipment and transportation will be included in the $50.00 per person fee. Please pack snacks, lunch and plenty of water.

Meet at the Outdoor Recreation main office, November 18th at 9:30am for transportation to the Bluffs.
 


Are you looking for a fun, active and free way to spend a Saturday? Come get the whole Family moving with Outdoor Recreation. Meet up with us and other people in the community for a leisurely walk on the beautiful Clarksville Greenway on November 20th. Catch up with friends over a cup of hot chocolate afterwards. Meet at the Pollard Road Trailhead parking lot at 1:00pm. In celebration of Month of the Military Family, the first six people to ask upon registering will receive free transportation to the Greenway Walk.
Put your treasure hunting skills to the test during the first ever Outdoor Recreation Turkey-caching event; a fun holiday twist on the original idea of geocaching. Geocaching is an activity where participants use a GPS (Global Positioning System) to locate hidden objects or "caches." Get a team of four friends together and join us in the race for first prize on November 26th! Don't have a team but still want to participate? No worries! We will place you with a group. Meet at Outdoor Rec. main office at 1:00pm. GPS' will be provided. Pre-registration required by 4:00pm on November 23rd and the cost is $5.00 per person.
Outdoor Recreation is offering various discounts in conjunction with Month of the Military Family. Among these discounts for military Families is one free mid-week cabin rental; during the month of November purchase two nights at the kennels and receive the third night free; and the paintball field fee will be waived for military Families during the month of November.
Outdoor Recreation also does customized private trips for units or Family Readiness Groups (FRGs). Trip registration can be done in person or over the phone, seven days a week, between the hours of 7:30am and 4:30pm. Locations and times of trips are subject to change due to weather conditions. Please dress appropriately for each event. Cancellations initiated by the participant 48 hours in advance of the trip are entitled to a full refund. However, refunds for cancellations made within 48 hours of the trip will be determined by management.
Outdoor Recreation reserves the right to postpone, alter, or cancel any trip. For additional information or to pre-register for any of the MWR Outdoor Recreation November events, please call 270-798-2175, or 270-412-7854. 
Check out our website at www.fortcampbellmwr.com to view the Fort Campbell Outdoor Recreation Adventure Calendar of Events. You can also become a fan and follow what is happening with Fort Campbell MWR on Facebook!
Sections
Events
Topics
Challenge Course Complex, Chickasaw Trace, Clarksville Greenway, Cumberland River, Family Readiness Groups, Fort Campbell KY, Global Positioning System, GPS, Kings bluff, Morale Welfare & Recreation, MWR, Nashville Zoo, Outdoor Recreation, Pollard Road, Rock Climbing