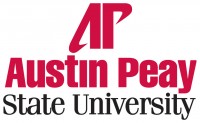 Clarksville, TN – Troops throughout the U. S. are returning from deployment. Many of them hope to use the Post-911 GI Bill or Vocational Rehabilitation to pursue college or technical school training. While they apply for benefits, most reflect that it has been quite some time since they were in school. 
Filing for benefits is one challenge, but by far the biggest ordeal —hitting the books—lies ahead.
Veteran Darrell Chambers sums up his feelings this way: "You may have known the skills, but time caused you to forget.  You need somewhere you can go to get help."
Such a place exists at Austin Peay State University. Veterans Upward Bound, a program funded by the Department of Education, has been preparing veterans for the rigors of academic coursework since its inception at APSU in 1989.  Now three sites exist where veterans can take advantage of VUB: at APSU, at Fort Campbell, and in Springfield.
VUB helps veterans refresh their skills at their own pace. In this individualized instruction environment, an instructor is present in the classroom to explain the textbook, give examples, work problems and score quizzes. According to participants VUB more than meets their needs.
Two veterans completed the program and are now enrolled at APSU.
"VUB gets veterans used to the school environment," Danny Fuson stated. "Some vets have been away from studies for many years."
APSU student Mark Remini agrees: "VUB provided me with the necessary skills that I forgot or was never taught. Let's face it, there is a big difference in high school math classes now compared to 25 years ago." 
Remini added, "The program is exactly what veterans who have remained absent from higher learning environments need. The staff does an excellent job teaching and assisting. In most cases they make learning fun."
For veterans who cannot attend at one of the three sites, Veterans Upward Bound has recently added an online option for review of math, algebra, and English skills.
If you are a veteran who is interested in VUB, call 931-221-7600 or 615-943-9415 for further information and directions to the learning centers where you may apply. You will need to bring along the member copy of your DD214 and your most recent 1040 tax forms. You will be tested for placement in the program, and if you qualify, you can begin attending soon afterwards.
Sections
Education
Topics
APSU, Austin Peay State University, Danny Fuson, Darrell Chambers, Mark Remini, Post-911 GI Bill, U.S Department of Education, Veterans, Veterans Upward Bound, Vocational Rehabilitation