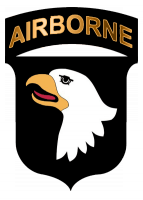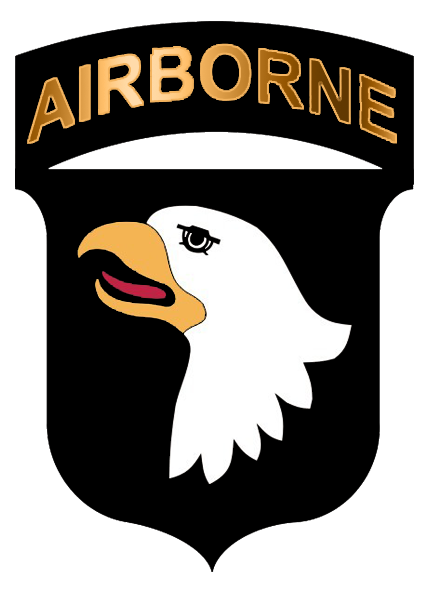 Fort Campbell, KY – Two Fort Campbell Soldiers will represent the 506th Infantry Regiment and the 101st Airborne Division (Air Assault) at a memorial ceremony honoring the late Richard "Dick" Winters, March 19th, in Hershey, Pennsylvania.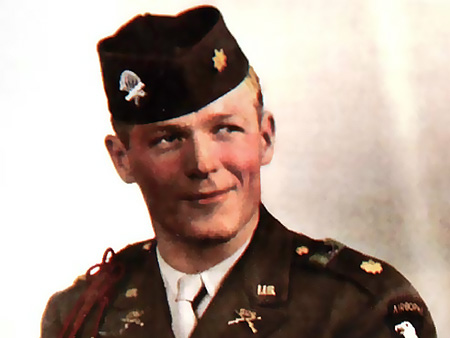 Major Bradd A. Schultz, rear detachment commander, 506th Infantry Regiment, 4th Brigade Combat Team (Currahee) and Capt. Timothy Hastings, a former Easy Company platoon leader, will attend the service on-behalf of the 101st Airborne Division (Air Assault) and the 506th Infantry Regiment, which are currently deployed to Afghanistan.
Richard Winters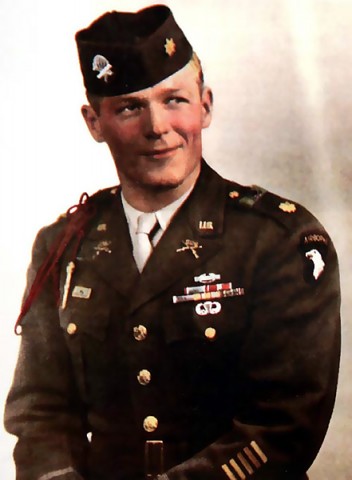 Major Dick Winters, United States Army Veteran, who led Currahee Soldiers of the 2nd Battalion, 506th Parachute Infantry Regiment, 101st Airborne Division during the invasion of Normandy, Operation Market Garden and the siege of Bastogne, died January 2nd, 2011 of Parkinson's disease at age 92.
Winters received the Distinguished Service Cross for his heroism on D-Day, along with accolades in the book, "Band of Brothers." There is a ongoing campaign pushing for him to be awarded the Congressional Medal of Honor.
Winters was recommended for the Medal of Honor for his leadership at Brécourt Manor, but due to the quota system which limited the distribution of the award to only one per division, and since one Medal of Honor had already been awarded—to Lieutenant Colonel Robert G. Cole—the recommendation was downgraded to the Distinguished Service Cross, the U.S. Army's second highest award for combat valor.[53] After the release of the Band of Brothers television miniseries, a letter-writing campaign to have Winters awarded the Medal of Honor retroactively was started, but so far without success.[32] Currently, Rep. Tim Holden (D-PA) has introduced HR 3121 (111th) "To authorize and request the President to award the Medal of Honor to Richard D. Winters, of Hershey, Pennsylvania, for acts of valor on June 6, 1944, in Normandy, France, while an officer in the 101st Airborne Division." The bill currently has been referred to the House Armed Services Committee and the House Armed Services Committee, Subcommittee on Military Personnel. – The Wikipedia page on Richard Winters
The Congressional Medal of Honor is the highest award for valor in action against an enemy force which can be bestowed upon an individual serving in the Armed Services of the United States.
"It's an honor to be able to attend this service on behalf of the 506th Infantry Regiment and the 101st Airborne Division," said Schultz.  "Major Winters was the epitome of Army values and a natural leader of men in training and in combat.  His legacy, and that of those Soldiers that went before us, will always remain part of what it means to be a Currahee," he said.  "His courage, leadership and wisdom have inspired over three generations of Screaming Eagles and his actions on behalf of this great unit will never fade."
More information on Major Dick Winters can be found on his website at: www.majordickwinters.com .