Clarksville, TN – Breanna Drew, Cate Nelson, Caroline Schroeder, Autumn Brown, and Nichole Romero will be hosting a lemonade stand on June 24th, 25th, & 26th from 11:00am-4:00pm to raise money for childhood cancer- just like Alex Scott. The stand is at the Rewind Academy of Dance (3391 HWY 41-A, South). The girls are doing this in memory of Grandpa Rollin L. Gibson In Honor Of: Alex and all she did for kid like her!
This year the girls are hoping to raise $3200 by the end of this weekend to help children's hospitals to find cures that can save kids lives. This is only double what they raised last year. They are asking for the community to step up and help them to save children's lives. You help out by donating at the stand, or by doing so online if you cannot make it, giving them suggestions, or by having your business become a sponsor of their event!
There are many ways you can donate besides doing so at the stand: You can donate online on our website or text "LEMONADE E72662" to 85944 to make a $10 donation directly to our stand! This could help them to reach their goal before they even begin! How amazing would that be!?
The girls will be keeping everyone up to date with blogs, photos, and much more on their website.
To learn about how the stand went last year, 2010, you can visit: http://www.alexslemonade.org/mypage/66277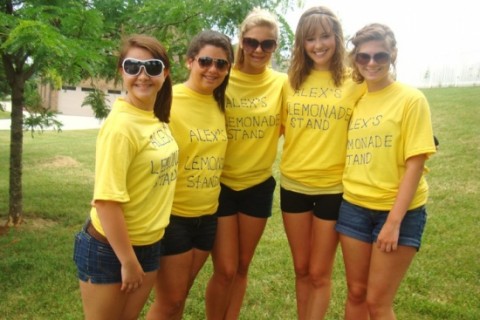 Map