The BBB alerts of a scam targeting businesses in Middle Tennessee and Southern Kentucky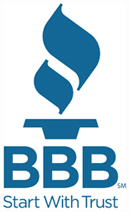 Nashville, TN – In this scheme, scammers are trying to trick businesses into helping them establish an identity for online "Classified Advertising" services. This allows the scammers to bypass verification controls put in place to prevent spam and online scams.
Here's an example of how it works: The scammer contacts a restaurant and claims to be from the health department to set up a time for a health inspection.  Before ending the call, the caller gives the restaurant employee a 5-digit confirmation code, which they say must be given to the health inspector. Another call is then received sometime later that day asking the restaurant employee to relay the confirmation number. If they do that, they've helped the scammers fulfill verification controls used by popular online shopping and advertising services.
To set up an advertisers account, users have to provide a phone number. Scammers, not wanting to tie their phone number to an account used for fraudulent purposes, will enter the telephone number of a legitimate business – in this example, that of a restaurant. (This scam can easily morph to other types of business and involve other regulatory agencies.) The scammer then receives a 5-digit verification code. At this point the scammer contacts a restaurant pretending to be a health inspector (Note: MOST restaurant health inspections are performed on a surprise basis).  The goal of the scam is for the restaurant or business to read back the verification code when the automated phone call from the online service goes out (to verify the account). If they're successful in doing that, they now have an account which isn't tied to their number, and they're free to scam other people.
The BBB is unaware of any instances where someone pretending to be a health inspector or employee of any other oversight organization has actually visited a business. Businesses, however, should be prepared for anything.
To protect your business from phone scams, the following precautions should be used:
Have policies in place regarding unexpected visitors.
Train employees to ask for proper identification and report anything unusual to management immediately.
If you receive a phone call presenting as a governing agency, report the information to your BBB at www.goBBB.org and with the agency affected.
To obtain additional information regarding common scams targeting businesses visit www.nashville.bbb.org.