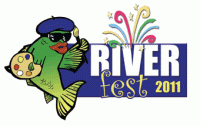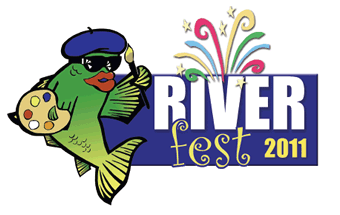 Clarksville, TN – The Downtown Artists Co-Op, just a few blocks from where the riverfront festivities are in full swing, features the Senior Citizen Art Exhibit each year. The Co-Op is in the building occupied in years past by Elder-Conroy, a business long a staple in Downtown Clarksville. The walls are now covered with paintings and artwork by local artists with the front windows featuring an exhibit of gourd art on one side and paintings on the other.
The Senior Citizen Art Exhibit has artwork by people only 65 and older. This year's display had only eleven entries but what an array of talent!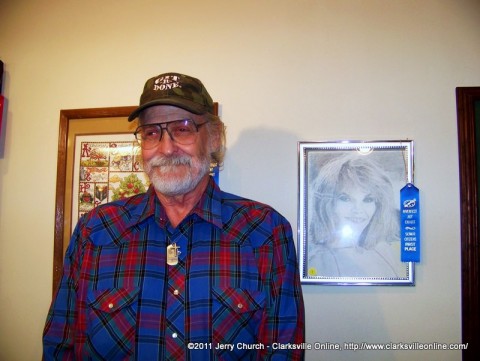 Best of Show went to "Table of Plenty" by Lee Price of Clarksville. Mr. Price, a Viet Nam Vet, is an interesting person who not only paints but is a published writer and poet. His published books include Iron Men of Hitler's Third Reich, The Griffin Stone (a children's book), and Five Warrior Sisters.
Mr. Price spent one year on "Table of Plenty" because he was determined to win in this year's show. The still life shows a table with many fruits surrounding a silver pitcher. The cherries and other fruits truly look as if you could pick one up and eat it. It was literally museum-quality work.
Two of Mr. Price's other paintings (not featured in the show) include a 12-year effort showing both the front and back of a 680-room palace in Russia. He said that he painted Jacqueline Kennedy holding a bouquet of yellow roses on the front steps of the palace and the princess who had the palace built as she stands on the back steps with her pet leopard.
Another of his artworks is of Tutankhamun's death mask. "I practiced and practiced to get the gold just right. I was too stubborn to ask anyone but I finally found a combination of white, yellow, brown and red so that it looks perfect," he insisted.
His work now sells for prices ranging from $150 to $2,000, but he began drawing when he was five years old on grocery bags his mother brought home from the store until his aunt gave him a box of colored pencils.
"I've survived 195 medivac missions in Viet Nam and three massive car accidents," he reports. "When I had been in Viet Nam for about two weeks and never having been a particularly religious person before, I got down on my knees and told God that if I could survive the war, I'd be a good person for the rest of my life. I truly believe that I was saved so that I could become an artist."
Vaughn Rushing, winner of two awards for drawing, was also on hand at the reception. He believes that artistic talent is a gift that cannot be taught to another person. He said, "Just as you can't teach common sense to anyone, you can't teach anyone to be an artist." He had no formal training except one six-weeks class.
Having lifted weights "all my life," Mr. Rushing painted a bodybuilder in "Corey-O-Boy" and his "baby sister and her daughter" in"That's Them."
Judge George Amberjack, the executive director of the Tennessee Arts League, awarded the following prizes to the other ten entries in this year's show:
DRAWING:
Vaughn Rushing, "Corey-O-Boy"
Vaughn Rushing, "That's Them"
PAINTING AND WATERCOLOR:
Mary Lou Baggett, "Reflections"
Mary Lou Baggett, "My Large Alliums"
Alfred Clark, "Nova Scotia Sunset"
Honorable Mention, Alfred Clark, "1939"
3D/FIBER ARTS:
James Holland, "The Family Tree-ABC"
James Holland, Wedding Day-ABC"
PHOTOGRAPHY:
Mark Griggs, "F & M Bank Sunset"
Riverfest thanks Downtown Artists Co-Op, Arts and Heritage Development Council, Amy Gallo, Beverly Parker, George Anderjack, The Leaf-Chronicle, Hilltop Market, and Wal-Mart for their assistance in making the Senior Citizens Art Exhibit a success
Although this show had few entries this year, it was well-worth viewing. Mr. Holland's cross stitch pieces take literally hundreds of hours to accomplish. They, along with the other pieces in this show are representative of a small part of outstanding work by seniors.
Photo Gallery
Photos  from the Tour d'Art exhibitions at the 2011Riverfest