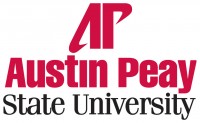 Clarksville, TN – Being put on hold during a telephone call or waiting in long lines is no fun.
That's why, this fall, the Austin Peay State University Office of Admissions will host Fast Track Admissions Week, October 10th-14th. All high school seniors and transfer students are invited to this event.
During Fast Track Admissions Week, a prospective APSU student will be able to apply for admission and find out that same day if he or she has been admitted to APSU.
The first step is to schedule a campus tour for any day between October 10th and October 14th. Prospects should call now to reserve their space in a tour group at 931.221.7661 or go to www.apsu.edu/admissions/. Online reservations are highly encouraged.
Tours start at 10:00am and 2:15pm, but prospective students should arrive 30 minutes early so they don't get left behind.
On the day of the tour, students will need to provide an admissions counselor with their application paperwork, including a completed application form, application fee of $15.00 and high school/college transcripts.
Students should speak with an admissions counselor prior to coming for the scheduled tour—just to make certain about other required materials are needed, such as military documents or test scores.
Here's the good news: No waiting! If an applicant provides all the necessary documents, admissions counselors will evaluate the application while the student tours campus. When the tour is over, the student will know if he or she has been admitted to the University.
Prospects may sign up for Fast Track Admissions Week at APSU by calling 931.221.7661 or visiting www.apsu.edu/admissions .