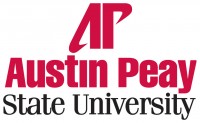 Clarksville, TN – Biological invasions have been attracting more attention in recent years. However, invasive species are not a new problem; historically, they have been transported to different geographical locations around the globe.
Freshwater and marine ecosystems are easily accessible areas that allow for invasive hitchhikers to reach a new geographical area either deliberately or unintentionally. This will be the focus of the next Provost Lecture Series at Austin Peay State University.
Angelina D. Fowler, an adjunct instructor in the APSU Center of Excellence for Field Biology, will present "Homogenization of Earth: Impacts of Invasive Species in Freshwater Ecosystems" from 3:00pm-4:30pm, Thursday, October 27th in the Morgan University Center, Room 303. All presentations in the Provost Lecture Series are free and open to the public.
Fowler said through exponential human population growth and technology, the spread of invasive species will never subside.
"International trade, in particular, allows these organisms to be transferred across the world, surpassing geographical barriers that they have been isolated from for millions of years," she said.
Fowler also will discuss a brief preliminary synopsis of her thesis research over the effects of an invasive aquatic plant on macroinvertebrate communities in the Obed Wild and Scenic River national park.
Fowler received her B.A. in biology in 2009 from APSU, where she teaches general biology. She is a master's candidate in biology at APSU. She also has participated in a number of studies through the Center of Excellence for Field Biology.
Other sessions in the Provost Lecture Series also are planned for the academic year. All sessions are from 3:00pm-4:30pm in the MUC, Room 303 (unless noted otherwise) and include the following:
November 3rd: Dr. Dan Frederick, professor of geology and geography
November 10th: Dr. Kathrine Flower, assistant professor of sociology
November 17th: Darren Michael, associate professor of theater and dance
December 1st: Dr. Tim Leszczak, assistant professor of health and human performance
January 12th: Dr. Ellen Smyth, instructor of mathematics
January 19th: Dr. Ann Silverberg, professor of music
January 26th: Dr. Marsha Lyle-Gonga, assistant professor of political science
February 2nd: Dr. Rebecca Johansen, assistant professor of biology
February 9th: Dr. Sergei Markov, associate professor of biology
February 16th: Cynthia Marsh, professor of art
February 23rd: Dr. Christine Mathenge, associate professor of geology
March 1st: Dr. Robert Shelton, associate professor of chemistry
March 15th, MUC 307: Dr. Allyn Smith, associate professor of physics
March 22nd: Dr. Sharon Mabry, professor of music
March 29th: Dr. Cameron Sutt, assistant professor of history
April 5th: Mark DeYoung, assistant professor of art
April 12th: Dr. Tim Winters, professor of English
April 19th, MUC 103: Dr. Jeffrey Wood, professor of music
The Provost Lecture Series seeks to foster a spirit of intellectual and scholarly inquiry among faculty, staff and students.
The program will be used as a platform for APSU faculty members who are recent recipients of provost summer grants, who have been awarded faculty development leaves and who have engaged in recent scholarly inquiry during sabbatical leaves.
APSU faculty members with recent research of acclaim also will be given a platform within this series. In addition, other faculty members of local or widespread renown will be invited to lecture within this series.
For more information about the Provost Lecture Series, call Dr. Brian Johnson, assistant vice president of academic affairs at APSU, at 931.221.7992 or email him at johnsonb@apsu.edu.