Topic: Darren Michael

Clarksville, TN – The Roxy Regional Theatre is high-stepping into Season 37 of live entertainment on the corner of Franklin Street and First Street in Historic Downtown Clarksville with a stunning concept musical capturing the spirit and tension of a Broadway chorus audition.
"A Chorus Line" opens at the Roxy Regional Theatre on Friday, September 6th, 2019 at 8:00pm. In keeping with the theatre's traditional pay-what-you-can opening night, all tickets not pre-sold at the regular price will go on sale at 7:30pm that evening for a $5.00 minimum donation.
«Read the rest of this article»

Clarksville, TN – The 2018 Ovation Awards, presented by the Austin Peay State University Center of Excellence for the Creative Arts (CECA, or "seek-ah"), will take place on Sunday, April 8th, at the George and Sharon Mabry Concert Hall at 2:00pm.
The Awards Ceremony will be presented in a new format this year, with an assortment of collaborative performances by APSU and community ensembles.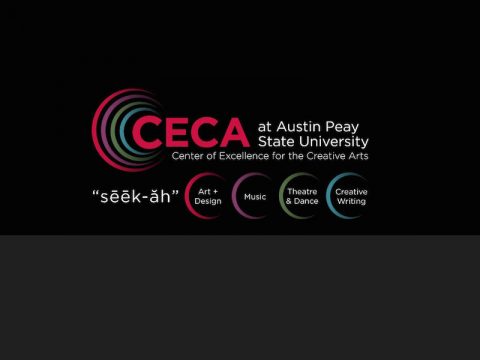 «Read the rest of this article»

Clarksville, TN – Kander and Ebb's "The World Goes 'Round" will be presented by the Austin Peay State University Department of Theatre and Dance, in association with the Center of Excellence for the Creative Arts to celebrate show tunes from both stage and screen next week at the Trahern Theatre.
The musical, directed by APSU professor Darren Michael and featuring choreography by APSU associate professor Marcus Hayes and musical direction by APSU associate professor Dr. Christopher Hayes, runs from Wednesday, April 5th, through Saturday, April 8th, with performances beginning at 7:30pm each night. A special matinee performance will take place at 2:00pm on Sunday, April 9th.
«Read the rest of this article»

Clarksville, TN – As a child growing up in Arkansas, Darren Michael often heard stories about the town of Smackover. Thanks to the oil boom of the 1920s and 1930s, thousands flocked to the southern town in search of fortune.
Predictably, however, when the oil wells ran dry, those residents left as quickly as they came – and the city atrophied.
«Read the rest of this article»

Clarksville, TN – No one knows how he died. John Ward, the vicar of Holy Trinity Church, believed the playwright became sick following a drinking binge with friends. The author C. Martin Mitchell hypothesized that a cerebral hemorrhage took the life of the English language's greatest writer.
The Internet is full of theories, ranging from syphilis to cocaine abuse, on the death of William Shakespeare, but if you're simply interested in facts, all we know is that the 52-year-old bard died in 1616, making this year the 400th anniversary of his death.
«Read the rest of this article»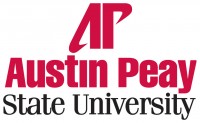 Clarksville, TN – Around the year 410 B.C., the Greek comic playwright Aristophanes wrote a play that caused many in his audience to blush.
When Darren Michael, Austin Peay State University associate professor of acting/directing, reread "Lysistrata" earlier this semester, he realized little has changed in the last two thousand years.
«Read the rest of this article»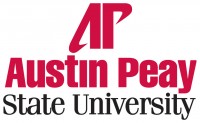 Clarksville, TN – Faculty and staff members at Austin Peay State University recently announced a number of publications, conferences and credentials as part of their professional and scholarly activities.
Dr. Larry Hoehn, professor emeritus in mathematics, learned recently that two manuscripts he co-authored were accepted for publication. "A 5-Circle Incidence Theorem" was accepted for the Mathematics Magazine published by the Mathematical Association of America.  "Zwei Kreistheoreme für affin–metrische Ebenen" was accepted for publication in German in the Mitteilungen der Mathematischen Gesellschaft publication. «Read the rest of this article»

Clarksville, TN – The tale of Romeo and Juliet is one which truly transcends time and place — and beginning March 8th, the Roxy Regional Theatre will prove it by setting one of William Shakespeare's most famous plays during the American Civil War.
This historical twist to the classic love story could not come at a more fitting time, as we commemorate the 150th Anniversary of the American Civil War, a time when deeply rooted hatreds often pitted neighbor against neighbor and family against family, compelling lovers to risk everything to be together.
«Read the rest of this article»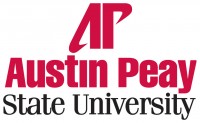 Clarksville, TN – There's a small book on Darren Michael's desk filled with black and white images of shorthaired flappers and young jazz musicians from the 1920s. Earlier in the semester, the Austin Peay State University associate professor of theater flipped through the book to find the right look for his new adaptation of William Shakespeare's "Twelfth Night."
"We're setting it in the late 1920s in the coastal Carolina and Florida area," he said. "There's a lot of art deco going on. There will be a lot of early blues and early jazz music playing through it. It's a lot of fun." «Read the rest of this article»

Clarksville, TN – Goodbye gray skies, hello blue! Happy days comes to life on the stage of the Roxy Regional Theatre complete with Arthur "The Fonz" Fonzarelli, Richie, Potsie, Ralph Malph and all of the gang. The Roxy Regional Theatre has has excelled in their ability to bring Broadway to life on the small stage, with Happy Days they have succeeded in bringing life to the big screen.
Happy Days is what it always has been, it not rocket science, and if you go into this musical with that in mind you will have a great time paying a visit to a time life was much simpler. The new Happy Days musical introduces a new generation to one of America's best-loved families, the Cunningham's, taking audiences back to the days of 1959 Milwaukee, complete with varsity sweaters, hula hoops and jukebox sock-hoppin'.
«Read the rest of this article»