Essay Written by Autumn Brown of Clarksville High School
As part of the Clarksville Kiwanis Club's Memories of Service and Sacrifice Project's "Interview a Veteran Contest"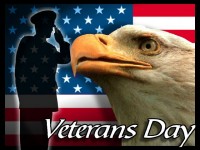 CW3 Scott A. Schroeder is a great example of a soldier who has served and sacrificed. He entered the U.S. Army when he was twenty years old. He was just a month away from his twenty-first birthday.By entering the Army, he was hoping to tum his life around.
When asked why he chose the Army, Mr. Schroeder stated that he; didn't want to be on a ship all of the time so the Navy was out, and the Air Force was too picky for him. He was living in his hometown of Fort Wayne, Indiana, and the Marines did not really have presence there. He knew he wanted to serve in the military, so he enlisted in the U.S. Army.
He spent 18 years as an enlisted soldier, attaining the rank of Master Sergeant. He decided to become a warrant officer and is currently a Chief Warrant Officer 3 (CW3). He has spent twenty-four years serving.
Mr. Schroeder spent three years with the 82nd Airborne at Fort Bragg, North Carolina, and two years with the 1st SOCOM (Special Operations Command) there.
He has been with the 5th Special Forces Group at Fort Campbell for nearly twenty years. The 5th Special Forces Group has a rich combat history with duty tours in Vietnam, Operation Desert Shield and Desert Storm, Operation Iraqi Freedom, and Operation Enduring Freedom, just to name a few.
Missing out on birthdays, anniversaries, and Christmases has been very common for Mr. Schroeder. He believes his biggest accomplishment while serving is his ability to keep a family together and stable over all of his deployments.
He has lost count on the number of deployments he has been on. Since October of 2001, he has deployed to the Middle East for a period of four to six months at a time. Upon his return, he would then spend a couple of months at various military schools for the rest of the year. When I asked Mr. Schroeder how many friends and comrades have fallen, he tearfully responded, "More than I would like to keep track of; then: are too many."
In the middle of July 2010, Mr. Schroeder left for an eight month deployment to Afghanistan. He said his unit was going village by village by village, working hard to have the Afghanis take control of their lives.
On December 10th, 2010, he was traveling in a convoy when his vehicle drove over an improvised explosive device (IED).
While he was still in the field, both of his legs were amputated above the knee. His right arm was severely injured, had significant tissue loss, and was full of shrapnel. Additionally, it was fractured and broken. As if those injuries were not enough, he also suffered a mild TBI (Traumatic Brain Injury).
A few days me; the explosion, Mr. Schroeder was transferred to a base in Germany, and when he was stable enough, he was sent to Walter Reed Medical Center, arriving there on December 14th. His long road to recovery then began.
He has had over thirty surgeries, the majority on his right arm, as doctors tried desperately to save it from being amputated. Unfortunately, the severity of the damage has slowed down the recovery process.
While at Walter Reed Medical Center, Mr. Schroeder met many other wounded soldiers many with similar injuries, many half his age. These wounded warriors helped each other through some of their darkest days.
Mr. Schroeder said he was well-cared for by the doctors, nurses, and therapists. He was measured for prosthetic legs and on April 13th, nearly four months after the explosion, took his first steps on what are called "shorties." His release from the hospital required that he not depend on pain medicine.
Friday, May 6th' was a joyous day for Mr. Schroeder and his family as he was released from the hospital. During his recovery Schroeder's wife, Laura, and son Zach, have had to make Washington, D.C. their home away from home, getting a small apartment close to the hospital.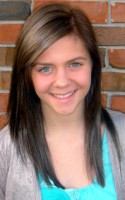 Mr. Schroeder said his current job is to get better. He goes to physical therapy five days a week. He is uncertain of his future plans, but hopes to be able to return to his home in Clarksville by February 2012.
That day in December changed Mr. Schroeder's and his family's life forever. His service, and all he has sacrificed for our nation makes him a hero. He is extremely humble, and does not consider himself a hero, but his bravery went far beyond what anyone could have reasonably expected of him. Although he has served in combat and fought many battles, his biggest battle has been finding the inner strength to recover. He faces this ongoing battle with a positive attitude; and the love and support of his family, friends, and fellow warriors.
References
Email interview with CW3 Scott Schroeder
The Journal Gazette, Fort Wayne, IN
Personal Interviews with Dean and Joanna Brown
Elizabeth Hickman