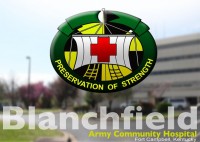 Nashville, TN – During an early morning legislative session in March, Tennessee State lawmakers passed a resolution commending the staff at the Fort Campbell Warrior Transition Battalion (WTB) for their efforts to help wounded, injured and ill Soldiers heal and successfully transition back to duty or out of the military.
When Tennessee State Representative Curtis Johnson visited Fort Campbell Kentucky with Tennessee Governor Bill Haslam, Johnson felt led to organize this recognition of ill and injured Soldiers.
Before the session began, WTB Soldiers met with military veteran Caucus members and the Tennessee Department of Veterans Affairs Commissioner Many-Bears Grinder. From her own time as a deployed service member to the sad day where her daughter-in-law died in combat, Commissioner Grinder understands very well the sacrifices service members and their Families make.
Grinder said that her own life experiences is what helps give her great compassion for Soldiers and their Families. Grinder left active duty so that she could support Soldiers in her role as the VA Commissioner.
The Warrior Transition Battalion Soldiers were given a warm welcome from Tennessee Senators and State Representatives on the Floor and throughout their entire visit.