Topic: Warrior Transition Battalion
Written by Maria Yager
Blanchfield Army Community Hospital Public Affairs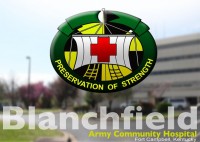 Fort Campbell, KY – April is National Occupational Therapy Month and marks the 101st Anniversary of a profession started to help those suffering from injury and illness regain function to live a purposeful life.
"This is the 101st anniversary of the profession and I think it's very special that we're in the 101st Airborne Division," said Lt. Col. Colleen Daniels, chief of occupational therapy at Blanchfield Army Community Hospital and installation ergonomics officer, who serves as a consultant of ergonomics for the 101st Airborne Division.
«Read the rest of this article»
BACH Public Affairs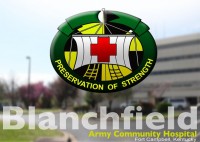 Fort Campbell, KY – Troops from Blanchfield Army Community Hospital's Warrior Transition Battalion packed Fort Campbell's Wilson Theater August 19th, for a healthy dose of inspiration from one of the unlikeliest motivational speakers.
While serving in Iraq in 2007, Cpl. Matthew Bradford was severely injured by an improvised explosive device, which took his eyesight and both legs. He became the first blind, double amputee in Marine history to be allowed to reenlist. Now a medically retired marine, he recounted his ordeal and road to recovery for a captivated audience.
«Read the rest of this article»
APSU Sports Information

Clarksville, TN – Austin Peay State University's athletics department will host Gateway Medical Center, which has long been a great partner to the Clarksville/Montgomery County community, at its Thursday night men's basketball game with Ohio Valley Conference foe Eastern Illinois.
«Read the rest of this article»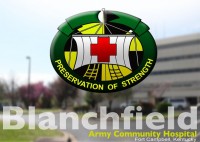 Fort Campbell, KY – Blanchfield Army Community Hospital will close or reduce many services on Fridays in response to the mandatory furloughs within the Department of Defense.
More than 1,200 Fort Campbell hospital civilian employees will be required to take 11 days off without pay, mainly affecting Fridays starting the week of July 8th until the end of September.
Using the Army Medical Department guidelines, the hospital commander granted over 200 staff exemptions to the furlough in order to maintain safe and effective operations. «Read the rest of this article»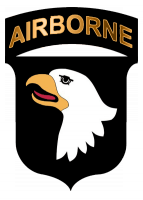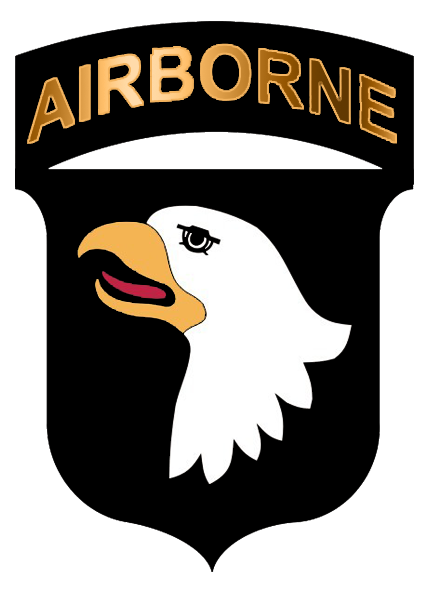 Fort Campbell, KY – The Fort Campbell Warrior Transition Battalion command team, Col. William Howard and Command Sgt. Maj. James Smith, pinned the Department of the Army Safety Excellence Streamer to the WTB colors during a ceremony June 5th.
In front of the assembled formation of Soldiers and leaders, Howard explained that the Fort Campbell WTB is the first of the Army's 17 warrior transition units to receive this safety excellence recognition.
«Read the rest of this article»
Bill Larson, Master Sgt. Pete Mayes, Laura Boyd, and Fred Holly contributed to this piece.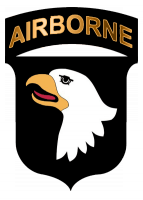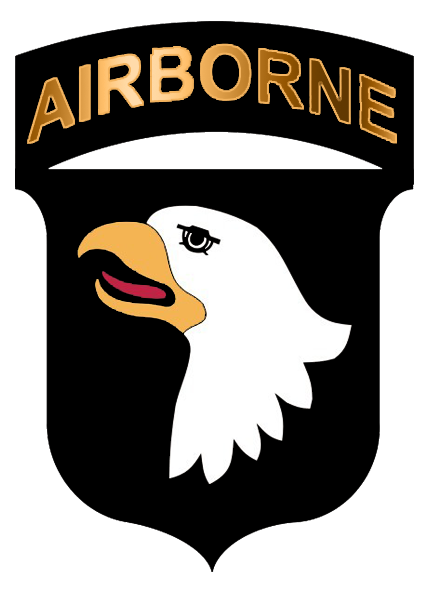 Fort Campbell, KY – It was June 27th 2010 and elements of the 1st Brigade Combat Team of the 101st Airborne Division were in Afghanistan participating in Operation Strong Eagle. Among these were 2nd Platoon  HHC of the 2/327th Infantry Regiment.
Their mission was to clear the Ghaki Valley working in conjunction with Explosive Ordinance Disposal Teams (EOD), Route Clearance, Civil Affairs, the Afghan National Army (ANA), Afghan Border Police (ABP), and the Afghan National Police (ANP).
«Read the rest of this article»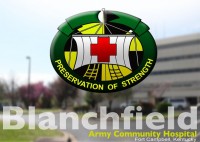 Fort Campbell, KY – In response to budget uncertainty, Blanchfied Army Community Hospital's command is doing their part to meet any mandated budgetary reductions. BACH's command must make some changes to "extra" services that were previously accessible to patients.
The hospital administration is adamant about keeping programs in place that promote wellness and overall well being of the patient population. «Read the rest of this article»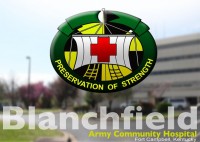 Nashville, TN – During an early morning legislative session in March, Tennessee State lawmakers passed a resolution commending the staff at the Fort Campbell Warrior Transition Battalion (WTB) for their efforts to help wounded, injured and ill Soldiers heal and successfully transition back to duty or out of the military.
When Tennessee State Representative Curtis Johnson visited Fort Campbell Kentucky with Tennessee Governor Bill Haslam, Johnson felt led to organize this recognition of ill and injured Soldiers.
«Read the rest of this article»
This is the next in a series of updates regarding legislation filed by Rep Joe Pitts (D-Clarksville) for the second session of the 107th Tennessee General Assembly.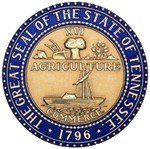 Clarksville, TN – As has been widely reported but it bears repeating, the Montgomery County Veterans Services Office under the leadership of Jerry Rivers, continues to lead the state in the amount of monetary awards paid to our veterans. The office staff performs at a high level and serves more than 22,000 veterans and their family members in our area.
It should not be overlooked that more than $79 million in benefits gained for veterans and their families' through out the VSO has a dramatic and direct impact on our local economy. These residents live and work in our community and thus spend these well deserved benefits not only to support their families but also support various charitable causes like United Way. These benefits are also non-taxable to the veteran. «Read the rest of this article»

Clarksville, TN – One of Clarksville Police Department's Command Staff traded in one uniform for another.
Captain James Corbett Smith, Clarksville Police Department, like many others, serve their country and community in a civilian profession and wear a dual hat as a member of the Guard or Reserve. In James Smith's case, he serves as a  Command Sergeant Major for the Tennessee Army National Guard.
«Read the rest of this article»