This is the next in a series of updates regarding legislation filed by Rep Joe Pitts (D-Clarksville) for the second session of the 107th Tennessee General Assembly.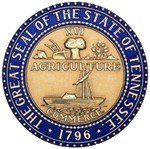 Clarksville, TN – As has been widely reported but it bears repeating, the Montgomery County Veterans Services Office under the leadership of Jerry Rivers, continues to lead the state in the amount of monetary awards paid to our veterans. The office staff performs at a high level and serves more than 22,000 veterans and their family members in our area.
It should not be overlooked that more than $79 million in benefits gained for veterans and their families' through out the VSO has a dramatic and direct impact on our local economy. These residents live and work in our community and thus spend these well deserved benefits not only to support their families but also support various charitable causes like United Way. These benefits are also non-taxable to the veteran.
Speaking of veterans, as a reminder, The Tennessee Department of Veterans Affairs has announced the 1st Annual Tennessee Women Veterans Summit that will be held in Nashville, Tennessee on April 28th, 2012 from 8:00am to 5:00pm. The conference will provide information on Women's Healthcare, VA Benefits, and Financial Improvements. They will have various guest speakers and there will be an opportunity to meet other Women Veterans from all over Tennessee.
"I am extremely proud and honored to be a Platinum Level sponsor of this event and I encourage anyone who has the means to sponsor this special event for our Women Veterans," Pitts said. "All contributions to this worthy event will be appreciated and will show our Women Veterans they are truly appreciated," Pitts said.
To register or sponsor the summit please contact the Tennessee Department of Veterans at www.tn.gov/veteran.  Please mail check (payable to WVA Chapter 20) and form to: WVA Chapter 20, P.O. Box 121884, Nashville, TN 37212.
New
House Bill 2733/Senate Bill 2438 would increase the penalty for indecent exposure from a Class C misdemeanor to a Class B misdemeanor unless the defendant is 18 years old or older and victim is under 13 years of age in which event indecent exposure becomes a Class A misdemeanor.  If the defendant is 18 and the victim under 13 and the defendant has any combination of 2 or more prior convictions or is a sexual offender, violent sexual offender or violent juvenile sexual offender it becomes a Class E felony.
This legislation would also change stalking from a Class B misdemeanor to Class A misdemeanor if the defendant at the time of the offense was required to or was registered with the TBI as a sexual offender, violent sexual offender, or violent juvenile offender the offense become a Class E felony. This legislation was brought to us by the Jackson Police Department after several victims came forward to report a previously convicted registered violent sex offender had molested them under the current statue but he was in full compliance of the sex offender registry laws.
Update
HOPE Lottery Scholarships for military dependents. House Bill 2743/Senate Bill 2570, sponsored by Tennessee State Representative Joe Pitts and Tennessee State Senator Tim Barnes, would authorize students who are Tennessee citizens and dependents of parents in the military to receive HOPE scholarships as long as these students meet residence and academic requirements.
Currently, military dependents, whose parents' "home of record" lies outside of Tennessee, are ineligible for HOPE scholarships. The legislation deletes the current requirement that military parents have a home of record in Tennessee in order for their child to be eligible for a HOPE scholarship. This legislation cleared the first hurdle and is scheduled to be heard in the House Education Committee on Tuesday, March 13th.
Update
Unemployment Compensation for Trailing Military Spouses. House Bill 984/Senate Bill 884 which would allow spouses of military members who leave employment due to military reassignment to qualify for unemployment benefits cleared another major hurdle this week by passing out of the Finance Subcommittee of the House on Wednesday, March 7th and is scheduled for the Full Finance Committee on Tuesday, March 13th.
Update
Special license plate for honorably discharged Iraqi and Afghanistan veterans. House Bill 3214/Senate Bill 2955 also cleared the House Finance Sub Committee on Wednesday, March 7th and is scheduled for the Full Finance Committee on Tuesday, March 13th.
Warrior Transition Battalion. Thanks to Tennessee State Representative Curtis Johnson of Clarksville for inviting members of the Warrior Transition Battalion to attend last Thursday's House floor session and be recognized. These heroes were treated to a rousing ovation by the members and guests in the House Chambers and were also feted in the Senate Chamber by Sen. Tim Barnes the same day.
Reminder
The Tennessee General Assembly is still under heightened computer security so if you do not get a response from your email to me, please call my office at 1.800.449.8366, ext. 12043.
For more information about these bills or other concerns about the state government, please contact our office at 615.741.2043 or email rep.joe.pitts@capitol.tn.gov.