Topic: Jerry Rivers
Clarksville,TN – Friends and family gathered on Friday to honor George Kazuo Nishimura, who was a member of the famed 442nd Regimental Combat Team, Military Intelligence Service.
Sponsored in part by F&M Bank and Clarksville Online, the ceremony was to present Nishimura with a bronze replica of the Congressional Gold Medal that had been awarded to his unit in 2010, in a unanimous vote of Congress, and approved by President Barack Obama.
Nishimura was left off of the list of veterans to receive their recognition due to a field promotion he received while serving his country, and a change in his serial number.  Through the efforts of friends and family, Nishimura received his award and was given his place in history on Friday.
«Read the rest of this article»
Annual Candle Light Vigil honors those still missing in action from Vietnam
Clarksville, TN – It is a solemn occasion when a nation gathers together to honor its soldiers as we do each year on Memorial Day. It is important not only to honor those who lived to come home, but even more importantly to remember those who did not.
This was a solemn year as there remains of two soldiers who had been missing in action had been returned, that leaves 30 from the State of Tennessee who have yet to return home. Each one was honored in a ceremony held in front of the William O. Beach Civic Center at Veterans Plaza in Clarksville Tennessee on Sunday evening.
«Read the rest of this article»
This is the next in a series of updates regarding legislation filed by Rep Joe Pitts (D-Clarksville) for the second session of the 107th Tennessee General Assembly.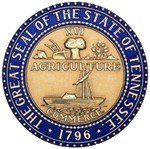 Clarksville, TN – As has been widely reported but it bears repeating, the Montgomery County Veterans Services Office under the leadership of Jerry Rivers, continues to lead the state in the amount of monetary awards paid to our veterans. The office staff performs at a high level and serves more than 22,000 veterans and their family members in our area.
It should not be overlooked that more than $79 million in benefits gained for veterans and their families' through out the VSO has a dramatic and direct impact on our local economy. These residents live and work in our community and thus spend these well deserved benefits not only to support their families but also support various charitable causes like United Way. These benefits are also non-taxable to the veteran. «Read the rest of this article»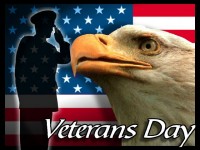 Clarksville, TN – If you ever served in the military, then Veterans Day has a special meaning to you. It recognizes the service you gave to, and the sacrifices that you made for your country. If you did not serve Veterans Day is your chance to tell the veterans of this nation Thank you for all they have done.
On Saturday morning the Montgomery County Veterans Service Organization held their annual Veterans Day Parade. The theme of the parade this year was Saluting Special Forces and the Wounded Warrior Veterans.
«Read the rest of this article»
This is part 2 of our 3 part Memorial Day Coverage. The final part will be posted tomorrow evening.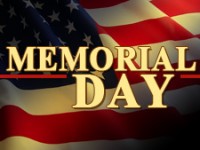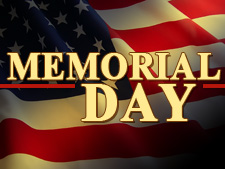 Clarksville, TN – Clarksville-Montgomery County holds an annual Memorial Day Ceremony each year recognizing the price that soldiers and their families pay for their defense of our country. It also honors those soldiers who gave their lives on the field of battle for our nation. It lets the community mourn together with the families and friends who are left behind.
The Ceremony is put on by the Montgomery County Veterans Service Organization and was held at Veterans Memorial Park (1300 Madison Street) on a beautiful spring day.
«Read the rest of this article»