Bill Larson, Master Sgt. Pete Mayes, Laura Boyd, and Fred Holly contributed to this piece.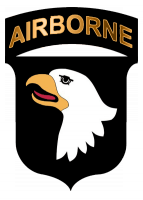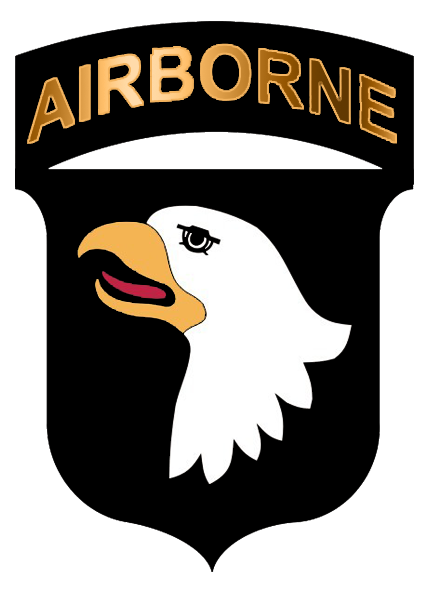 Fort Campbell, KY – It was June 27th 2010 and elements of the 1st Brigade Combat Team of the 101st Airborne Division were in Afghanistan participating in Operation Strong Eagle. Among these were 2nd Platoon  HHC of the 2/327th Infantry Regiment.
Their mission was to clear the Ghaki Valley working in conjunction with Explosive Ordinance Disposal Teams (EOD), Route Clearance, Civil Affairs, the Afghan National Army (ANA), Afghan Border Police (ABP), and the Afghan National Police (ANP).
The sweep would begin as the forces pushed east through the villege of Sangam and continue approximately 1 mile, until they cleared the village of Daridam.
This area had long been an insurgent stronghold with Russian Spetsnaz forces taking essentially the same route during the Battle of Maravar Pass in April, 1985.
Just 20 minutes into the mission 2nd Platoon received their first enemy contact, and SSG Matthew J. Loheide swung into action.
SSG Loheide went out into the orchards by himself after ordering the platoon's medic to stay behind cover, to find a better vantage point to get eyes on the enemy.

After traveling through the open orchards by himself SSG Loheide called for a grenadier to come to his position. CPL Wydeen and his team linked up with SSG Loheide. They traveled further east in the open until they could not go any further without sustaining possible casualties.

They then linked up with 3rd Squad and the Civil Affairs team. SSG Loheide ordered them to move forward into a ditch, leading an element from the platoon, where they could scan for enemy fighting positions.

Once setting up security in the ditch SSG Loheide was able to identify an enemy stronghold and ordered the ANA soldiers traveling with him to fire 3 RPG rounds at the enemy stronghold.

The Anti-Afgan Forces (AAF) spotted SSG Loheide's position and engaged his element. After receiving accurate enemy mortar fire consisting of 3 rounds impacting as close as 50 meters, SSG Loheide had his element move back 150 meters to a better protected position.

During the mission Staff Sergeant Loheide set up an overwatch position to provide cover for members of the platoon as they moved through open ground. SSG Loheide was able to pinpoint multiple enemy fighting positions. He fired his M-4 at the enemy and directed the machine gun teams to fire into the enemy positions, causing the AAF to take significant casualties.

The AAF returned heavy accurate small arms fire directly at SSG Loheide that came within inches from his head. Even as this was happening SSG Loheide reloaded two times and fired back at the AAF in order to allow the machine guns take advantage of the AAF exposing themselves.

During the fight, a large explosion caused by a GBU (500lbs bomb) approximately 5 meters from his position caused three initial American casualties. Following the blast, Staff Sergeant Loheide immediately began to assess and take control of the situation despite his brain being severely injured.

Identifying the three casualties that were not able to move, he quickly called up the 9 Line report to the Company Commander and led the movement down the mountain where he establish and prepared a Hot Landing Zone. SSG Loheide moved out into the open under enemy small arms fire impacting inches from him. Staff Sergeant Loheide then cleared and marked a Landing Zone with yellow smoke for the UH-68. SSG Loheide had the rest of the element take cover against the terraces so no more casualties would be sustained by the platoon while he signaled the UH-68.

After loading the casualties while still under fire, he moved up the mountain to the Platoon's secured position where he continued to evaluate his men. Two more casualties were identified and once again without hesitation, Staff Sergeant Loheide called up a 9 Line report to the Company Commander and began preparations for movement.

As he led the movement down the mountain, once again in the open, Staff Sergeant Loheide took small arms and RPG fire but continued to move his men. Understanding the importance of getting the casualties evacuated quickly, Staff Sergeant Loheide, despite suffering injuries himself, fearlessly led the platoon down to the UH-68 where the casualties were loaded and evacuated safely.

Staff Sergeant Loheide's disregard for his own life, physical toughness, quick decision making, and leadership from the front in the face of enemy fire directly resulted in the safe evacuation of the platoon's five casualties.

He placed himself out in the open under heavy enemy fire multiple times in an effort to accomplish the mission and ensure the well being of his Soldiers.

He moved and directed the platoon along the mountain over 3.5 kilometers, fighting every inch of the way during the battle for Daridam.

His ability to lead the platoon and engage the enemy fearlessly despite being injured by the explosion is a testament to his ability as a Non Commissioned Officer and his commitment to the values we as Infantrymen hold in the highest regard.
His bravery was recognized Friday during a ceremony at the 101st Airborne Division Headquarters on Fort Campbell.
[youtube]http://www.youtube.com/watch?v=HKY1AsjyH9Y[/youtube]
Sgt. 1st Class Matthew Loheide was awarded the Silver Star Medal for his heroic actions as a platoon leader assigned to the 2nd Platoon, Headquarters, Headquarters Company, 2nd Battalion, 327th Infantry Regiment, 1st Brigade Combat Team, 101st Airborne Division (Air Assault) during Operation Strong Eagle in June 2010. He also showed his commitment to the Army and his fellow Soldiers by re-enlisting moments after receiving his award.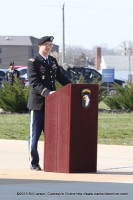 Col. Paul Cordts, the Commander of Blanchfield Army Community Hospital, and Loheide's new commanding officer spoke about his new job as an adaptive reconditioning NCO at the Warrior Transition Battalion at Fort Campbell. "Sergeant First Class Loheide continues to carry the same leadership qualities he displayed in combat today, serving in a new role assisting Warrior Transition Battalion Soldiers throughout their healing, recovery and transition process. Sergeant First Class Loheide is actively engaged in leading other Warrior Transition Battalion Soldiers through the Adaptive Reconditioning Program. His work within the WTB helps ill, injured or wounded Soldiers overcome challenges and disabilities through sport and physical activity, ultimately facilitating better overall health and a higher quality of life."
During his remarks Maj. Gen. Leslie Smith stressed the significance of Loheide's actions, "The significance of the Silver Star Medal should not be taken lightly. If you take a moment and look around at the uniforms at this ceremony today, you will not see very many Silver Stars – that is true up and down the chain of command from Private to General."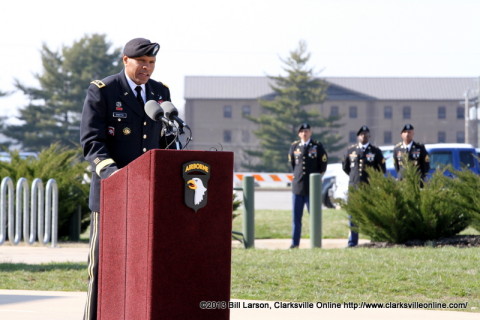 Smith continued, "Every action he took that day – from setting up security with members of his platoon inside a ditch and identifying an enemy stronghold, to relocating his team to a safer position to escape mortar fire, to directing machine gun teams to fire into enemy positions and, although suffering traumatic brain injuries himself, ensuring the safe evacuation of the platoon's five casualties – was a result of his desire to take care of his teammates." He continued "Although Sgt. 1st Class Loheide does not consider himself a hero, he like many Soldiers do what they do for the love of other Soldiers and their country."
"Without the work of fine noncommissioned officers like Sergeant First Class Matthew Loheide we could not remain Army Strong," Smith concluded before heading over to pin the distinguished award on SFC. Loheide.  Smith then administered the enlistment oath.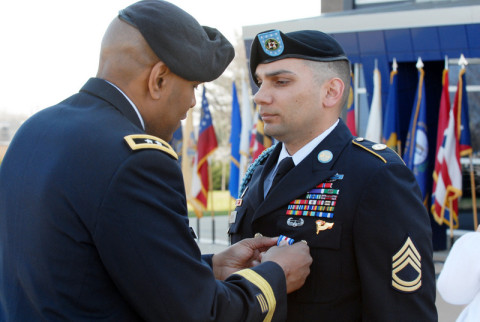 Afterwards  an interview with the media, Loheide said that he wished his men could have been up there with him receiving the award, "I've often looked at this as kind of a double-edged sword, and I humbly accept this award knowing not only what I did, but also what my men did out there," he said. "I was never afraid of dying out there as much as I was afraid of failing my men. They were my responsibility and it was my job to take care of them." Loheide was flanked by former members of his unit, who offered the highest praise for him.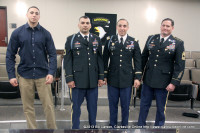 "He took me in as a young junior officer and showed me what right looks like," said Cpt. Douglas Jones, his former commander.
"I am the product of what they forged," Loheide said.
Loheide suffered a Traumatic Brain Injury during the conflict at Kunar Valley, Afghanistan, but was still able to evacuate his other Soldiers to safety despite his own injuries.
"I couldn't leave my men behind. It's not in me," he said.
He said his experiences as a combat veteran are very useful in his current position at the WTU.
"From my own experiences, I feel that I can relate to the Soldiers there more than the clinicians can," he said.
As for re-enlisting, Loheide said that was an easy decision.
"I've never left the Army because it's a part of me," he said.
Photo Gallery