Clarksville, TN – On Saturday, May 5th, Appleton Harley-Davidson will be holding their Spring Open House starting at 10:00am. There will be live concerts, food from Don Pancho's, sales deals, ice cold Budweiser products as well as the Purrfect Angelz from America's Got Talent.
Come out and join the celebration at Appleton Harley-Davidson. Listen to music by Buck McCoy and RB Stone starting at 11:00am. You do not want to miss the dance routines by Purrfect Angelz at 10:00am. The open house will be going on all day.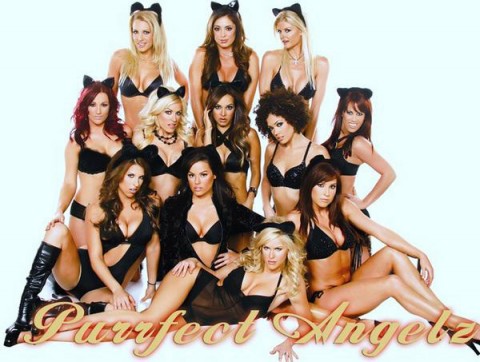 Don Pancho's Mexican Restaurant will be there from 11:00am-2:00pm for Cinco De Mayo. There will be a Dyno Horsepower shootout. The entry fee is $50.00 and the winner gets a $200.00 gift card.
Don't forget all the Appleton sales specials. Discontinued motorclothes will be on sale up to 70% off the regular price.
Purrfect Anglez Performs 10:00am-4:00pm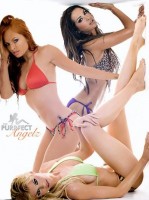 The Purrfect Angelz were founded in 2001 by the Director, Lisa Ligon. Ms. Ligon had a vision to develop a pool of talented and beautiful female performers and to create a platform of high-energy entertainment for a broad market base.
Based in the entertainment capital of the world – Hollywood California – the Purrfect Angelz are a multi-talented group of all-female professional dancers, models and entertainers that specialize in  high energy dance shows for casinos, nightclubs, motorcycle events and military tours all over the world.
The Angelz also provide highly trained company spokesmodels, undertake fashion and glamour photo-shoots, host corporate, sporting and charity events, and provide dancers and professional choreography for live bands, television shows, music videos, and awards ceremonies.
For more information on the Purrfect Angelz visit their website at www.purrfectangelz.com.
Buck McCoy Performs 11:00am-1:00pm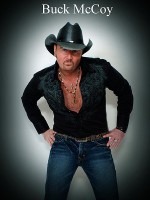 This native of Grand Prairie Texas first broke on to the national scene on the highly rated network show "Performing As" paying tribute to one of his favorite Country stars, Tim McGraw. He has recently given a repeat performance on the "Next Best Thing" on ABC-TV and fans across America are beginning to demand Buck's music and live performances.
He also recently hosted the highly acclaimed New Music Awards in Hollywood & made his debut at the Grand Ole Opry in Nashville, TN.
Buck CD is available at Amazon. "Top Dog" was released by Caption Record's, run by Larry Weir & recent Grammy winner Tom Weir. Both of the brothers also produced the debut offering along with Buck McCoy.
For more information on Buck McCoy visit his website at www.buckmccoy.com.
RB Stone Performs 1:00pm-3:00pm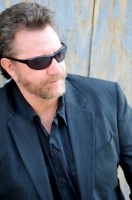 Born in Huntingburg, Indiana Roland Bennett Stone Jr. RB's family moved to Ohio when he was 1. Both parents were huge music lovers are who he credits for his versatile musical upbringing.
Restless at 23, he sold everything but a truck, some harps and a guitar and headed to Colorado to be a cowboy and play music.
Since those early beginnings his life and career have taken many twists, turns, bumps and bruises accompanied by many accomplishments. Independent flying under the radar he has produced 15 albums, toured 32 countries, 5 continents selling over 40,000 albums most of them at his shows. He has a song catalog at EMI with "Gwen Gordy of the Motown Dynasty."
He's had principal roles in national commercials, his national music videos, songs recorded by artist like "The Marshall Tucker Band", has worked with a wide variety of acts from Jazz Greats "Hiroshima" to "The Charlie Daniels Band", he has a 14 pc Roots Music Production Show featuring his songs, a Billboard Magazine Songwriting award and the list goes on.
For more information on R.B. Stone, visit his website at www.rbstone.com.
About Appleton Harley-Davidson/Buell
Our mission at Appleton Harley-Davidson/Buell is to continue our founding fathers legacy of promoting the sport and love of motorcycling to all enthusiasts who enter our dealership. We are committed to providing a positive customer experience every time. This will be achieved by giving our customers deserved respect, products wanted, and quality service.
Appleton Harley-Davidson is located at 2501 Hwy 41 A Bypass, Clarksville Tennesse. For more information call 931.648.1607 or visit their website at www.appletonharley.com.