Austin Peay Sports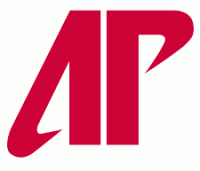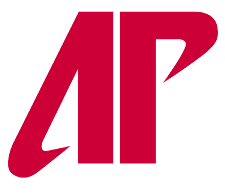 Clarksville, TN – A record 1,075 graduate were awarded degree at Austin Peay State University's 83rd Spring Commencement and 37 were student-athletes.
They were part of graduation ceremonies in the Dunn Center as both a morning and afternoon commencements were held Friday.
The seniors athletes were part of a graduating class that saw record numbers earn Athletics Directors Honor Roll recognition and a department grade-point average that approach 3.0 annually.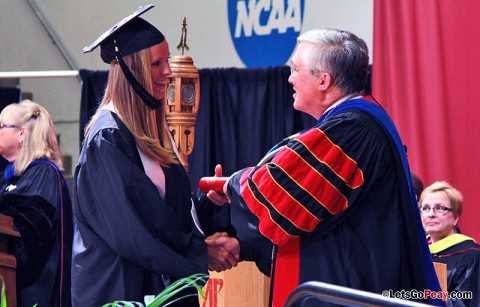 Vojka Tomic, the mother of Austin Peay senior tennis player Vanja Tomic, traveled from Bosnia to see her daughter graduate.
The following student-athletes were conferred degrees Friday
Women's Golf: Ashley Averitt
Women's Track and Field/Cross Country: Janelle Avery, Candace Johnson, Keyvia Davis
Women's Basketball: Jasmine Rayner and Dalila Thomas (M.A.)
Women's Tennis: Vanja Tomic
Soccer: Olivia Fournier, Sara Kluttz
Softball: Ashley Bolda, Catie Cozart, Shelby Norton
Volleyball: Kayla-Dawn Grantham, Marie Mullins
Baseball: Greg Bachman, Mark Allen Gounds, Jon Clinard, Haskell Fink, Mike Hebert, Zach Toney
Football: James Barker, Kevis Buckley, Zach Burkhart, Antwaun Majors, Lee Pardue, Tim Schmid, Delton Teeter, Isaac VanMeter, Scott Thomas
Men's Basketball: Anthony Campbell, John Fraley, Duran Roberson
Men's Cross Country: Enock Langat
Men's Golf: Logan Loftus, Drew Miller, Luke Sherrod (M.S.)
Pom: Takiesha Scimio