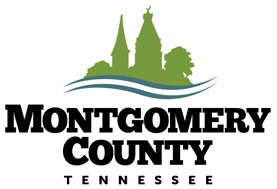 Montgomery County, TN – The Department of Homeland Security, District 7, will conduct a full scale training exercise in Montgomery County on the morning of Thursday, May 10th. The Fort Campbell and Woodlawn areas will be the primary areas of training.
Citizens are to be advised that this is only an exercise, but will appear real to passersby.
The exercise will simulate a two stage dirty bomb attack involving multi jurisdictions and numerous responding agencies. Full scale training exercises, such as this, are designed to evaluate response, communication and processes among the agencies involved. These exercises assist in identifying areas of strengths and weaknesses on local, state and federal levels.
Local agencies taking part in this exercise include the Montgomery County Sheriff's Office, Montgomery County Emergency Management Agency, District 7 Homeland Security, Montgomery County EMS, Montgomery County E911, Montgomery County Fire Service, Clarksville Fire Department, 101st Airborne Division, Fort Campbell, Stewart County Sheriff's Department, Hopkinsville Police Department,  Clarksville Police Department, American Red Cross, Patient's Choice Medical Center, Horizon Medical Center, NorthCrest Medical Center, Gateway Medical Center, Woodlawn Elizabeth Missionary Baptist Church and Clarksville Towing.