Topic: U.S. Department of Homeland Security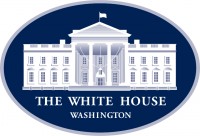 Washington, D.C. – "Two of the most advanced experimental coronavirus vaccines entered the pivotal phase of their studies on Monday," Peter Loftus and Jared S. Hopkins report for The Wall Street Journal.
"The start of the pivotal Moderna vaccine trial is the latest sign that the most advanced coronavirus vaccine candidates are moving into the final stages of testing, and could be ready for wider use before year's end if results are positive."
«Read the rest of this article»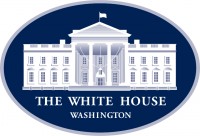 Washington, D.C. – PRESIDENT DONALD TRUMP: Thank you very much. I guess I might begin. It's an honor to be with you and really brave men and women. The job you do is incredible, and the progress that you've made in the last short period of time has been unbelievable.
On April 1st of this year, I announced the launch of a powerful U.S. military law enforcement operation to combat the flow of illegal drugs across the Western Hemisphere. Today I'm pleased to be with Admiral Craig Faller and his team — done an incredible job — at the U.S. Southern Command headquarters to provide an update on this incredible successful effort.
«Read the rest of this article»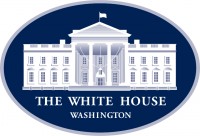 Washington, D.C. – "The economy has added around 7.3 million jobs in the past two months. The increase in the ranks of employed workers shows that companies ramped up hiring as the economy reopened and consumers came back to stores, restaurants, and other businesses that had been shuttered," John Carney writes for Breitbart.

"The Donald Trump administration's aid programs appear to be working."
«Read the rest of this article»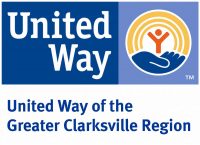 Clarksville, TN – Congress has appropriated $120,000,000 to supplement and expand emergency food and shelter programs. Our jurisdiction's award is based upon your jurisdiction's total number of unemployed as compared to the total number of unemployed in all qualifying jurisdictions.
Montgomery County has been awarded $69,087 under Phase 37 of the Emergency Food and Shelter National Board Program and $98,498 of the CARES Addendum.
«Read the rest of this article»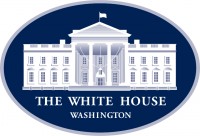 Washington, D.C. – "A U.S. Department of Homeland Security analysis has concluded that China hid the early spread of COVID-19 Coronavirus so it could hoard medical equipment, keeping it from other countries that would have bought it if they had known of the danger that was coming their way from Wuhan," the Washington Examiner editorial board writes.

"Specifically, DHS found, with 95% statistical confidence, that changes to China's personal protective equipment import and export behavior were highly abnormal and not random."
«Read the rest of this article»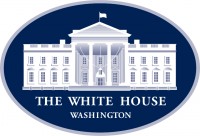 Washington, D.C. – On Friday, April 24th, 2020, U.S. President Donald J. Trump declared that a major disaster exists in the State of Tennessee and ordered Federal aid to supplement State and local recovery efforts in the areas affected by severe storms, tornadoes, straight-line winds, and flooding from April 12th to April 13th, 2020.
The President's action makes Federal funding available to affected individuals in Bradley County and Hamilton County.
«Read the rest of this article»
Providing Federal Support for Governors' Use of the National Guard to Respond to Coronavirus (COVID-19)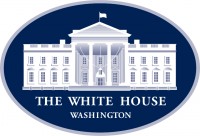 Washington, D.C. – By the authority vested in me as President by the Constitution and the laws of the United States of America, including the Robert T. Stafford Disaster Relief and Emergency Assistance Act, 42 U.S.C. 5121-5207 (the "Stafford Act"), and section 502 of title 32, United States Code, it is hereby ordered as follows:
Section 1. Policy. It is the policy of the United States to take measures to assist State Governors in their responses to all threats and hazards to the American people in their respective States and territories.
«Read the rest of this article»

Clarksville, TN – Caroline Clasby's suitcases are loaded with brochures, t-shirts and little novelty items all stamped with the red Austin Peay State University (APSU) logo. One day she's hurrying through the airport in Lagos, Nigeria, and the next she's handing out Governors gear to potential students in Dubai.
«Read the rest of this article»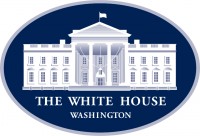 Washington, D.C. – President Donald Trump unveiled his budget proposal for the 2021 fiscal year this past week, which combines responsible cuts to long-term government spending with common-sense investments in America's working class.

The highlights include proposed funding increases for the core functions of the U.S. government—Veterans Affairs, NASA, and Homeland Security among them—along with sensible reductions to foreign aid and areas of redundancy across the Federal bureaucracy.
«Read the rest of this article»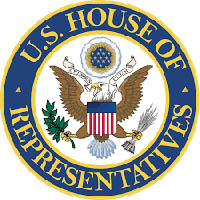 Washington, D.C. – U.S. Representative Mark Green, a combat veteran who served in Iraq and Afghanistan, and with 24 years of combined military service, was named to the Homeland Security Committee's Cybersecurity, Infrastructure Protection, and Innovation Subcommittee for the 2020 legislative session.
The subcommittee is tasked with reviewing legislation over critical defense issues including cybersecurity challenges, infrastructure threats, and election interference.
«Read the rest of this article»