This would make a great project for your class or school. Invite your students to show our heroes how much they mean to our community.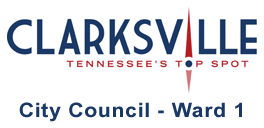 Clarksville TN – The 'Wounded Warrior Welcome Project' was formed in 2011 to welcome home injured soldiers who were returning to Middle Tennessee. The Project has organized welcome homes for more than a half dozen soldiers returning from their stays at Army Medical Hospitals in Washington D.C. and Texas.

In addition, we made 4 trips to Walter Reed Medical Hospital in 2011 and will be making another visit this month.

"As you may know, Walter Reed Army Medical Hospital was closed, moved, and renamed Walter Reed National Military Medical Center. We have had the honor of visiting with solders from Fort Campbell who are recovering from combat injuries on 4 occasions last year." said Clarksville City Councilman Nick Steward.

Steward went on to say, "We will be making another visit to our warriors and their families on the 17th of May, 2012. I wanted to invite you to write letters or cards of support that will deliver to the soldiers while we are there. Even though these heroes are not in 'the fight' anymore, they have not made it home yet. Let's show them what they mean to our community. "

Items can be addressed: Dear Soldier, or Dear Warrior. A friendly note from home goes a long way to show support for what these heroes have done for us.

The cards or letters may be dropped off to Shannon Jones at the Keller Williams office at 2271 Wilma Rudolph Boulevard. They must be received by Tuesday, May 15th no later than 5:30pm.

If you or your organization plan to participate or have additional questions feel free to email me at or call me at 931.206.9593.



Sections
News
Topics
City Council Ward 1, Clarksville City Council, Clarksville TN, Fort Campbell KY, Keller Williams Realty, Letters, Middle Tennessee, Nick Steward, Shannon Jones, Texas, Walter Reed Army Medical Center, Washington D.C., Wilma Rudolph Boulevard, Wounded Soldiers, Wounded Warrior Welcome Project