Topic: Walter Reed Army Medical Center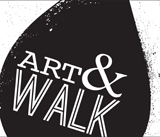 Clarksville, TN – Produced by the Downtown Clarksville Association, First Thursday Art Walk is a free, self-guided tour spanning a 5-block radius that combines visual art, live music, engaging events and more in the heart of Downtown Clarksville.
With 10+ venues, bars and businesses participating each month, the First Thursday Art Walk in Clarksville is the ultimate opportunity to savor and support local creative talent.
«Read the rest of this article»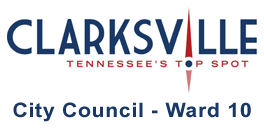 Clarksville, TN – Due to the upcoming 4th of July weekend, the city council moved its regular voting session to July 1st. It was an interesting evening.
Ordinance 7 – 2014-15 (Homeless Shelter Distance)
This ordinance proposed to shrink the distance that a homeless shelter could be located from residential properties. Currently, the distance requirement is 1000 feet. According to map inquiries by the Planning Commission, there are only four locations left in Clarksville that would allow a shelter to be at this separation requirement. «Read the rest of this article»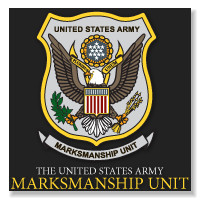 Fort Benning, GA – Nine years after losing his leg in a rocket-propelled grenade attack while on patrol in Iraq, Sgt. 1st Class Josh Olson has reinvented his Army career. Going from an Infantry squad leader to a wounded warrior, he is now a Paralympic shooter.
But in October of 2003, Olson's future had been less certain. Recuperating at Walter Reed Army Medical Center with the loss of his right leg still fresh in his mind, Olson didn't know if the last page in his Army story had just been written.
He was confident he would complete rehabilitation in time to return to his duty station at Fort Campbell, Ky., to welcome home his battle buddies returning from Iraq. The last time they'd seen him, he was being pulled out of the wreckage of a Humvee. Olson knew he would walk again with the use of prosthesis. What he didn't expect was to discover a marksmanship talent that would lead him to make history at the Paralympic Games. «Read the rest of this article»
This would make a great project for your class or school. Invite your students to show our heroes how much they mean to our community.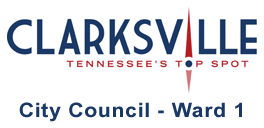 Clarksville TN – The 'Wounded Warrior Welcome Project' was formed in 2011 to welcome home injured soldiers who were returning to Middle Tennessee. The Project has organized welcome homes for more than a half dozen soldiers returning from their stays at Army Medical Hospitals in Washington D.C. and Texas.
In addition, we made 4 trips to Walter Reed Medical Hospital in 2011 and will be making another visit this month. «Read the rest of this article»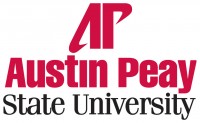 Clarksville, TN – An Austin Peay State University nursing student graduated at the top of her class at the U.S. Army's Critical Care Nursing Course at Walter Reed Army Medical Center in Washington, D.C.
Capt. Jessica Fetter, an Army Nursing Corp reservist in the 4203rd U.S. Army Hospital in Nashville TN, graduated from the course in August, achieving a final grade of 96 percent and earning her the distinction of Distinguished Honor Graduate. «Read the rest of this article»
Clarksville, TN – Saturday morning friends and family along with many folks from the community gathered at Outlaw Field to Welcome Home a local Hero.
As SSG Charles ( Chaz ) Allen's plane landed, members of the Patriot Guard lined the tarmac holding American flags. Once the plane stopped, SSG Allen walked off the plane and onto a red carpet as he made his way through a passage way of flags as the Patriot Guard lined the walk way.
When asked about his flight home, Chaz said it was his best flight in a long time. He also thanked everyone for coming out and stated that he didn't think his wife knew so many people.
«Read the rest of this article»
The Swan Lake Tennis Pro Shop will be closing November 25th for winterization.  Courts 3 and 4 will remain open for free-play during the winter season however bathroom facilities will not be available.  The Pro Shop will reopen in April 2009 for the Spring Season.
Deadline for sign-ups in the Crow Community Center Holiday 3 on 3 Invitational Basketball Tournament has been extended to November 26th by close of business.  The tournament is scheduled for December 12th and 13th.  Cost for each 4 man team is $40.00.  If you think your team is up for the challenge, it's that time to reserve your space in the competition.  So call now!  For more information on the rules and other details concerning the tournament, contact center director Matt Nixon at 931-647-3071 or visit them at 211 Richview Road. «Read the rest of this article»