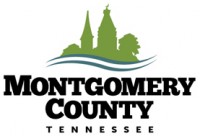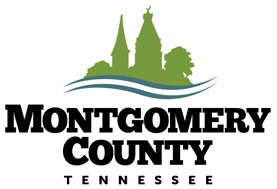 Montgomery County, TN – EMS Week is a National concept for recognizing and thanking the men and women of EMS. Montgomery County EMS (MCEMS) invites you to celebrate our staff during a series of events held May 14th through May 20th throughout our community.
This is your chance to join Montgomery County Emergency Medical Services in recognizing the dedication and hard work provided by employees to our community.
EMS professionals will use this week as an opportunity to promote public safety issues and community awareness. EMS will provide training and information to those who wish to learn how to make a difference by holding a day long "AHA Hands-Only CPR" event.
EMS Week is very important for EMS professionals, as well as the community they serve. This week gives EMS the opportunity to let the public know that they not only save lives, but are an integral part of the health community promoting prevention and awareness.
Last year EMS Week mixed fun and excitement with education. EMS visited over 800 children in local day cares to educate them on the role EMS plays in our community. There was also a Family Fun Day, where approximately 1,500 people came to see displays, support EMS employees, and at the same time have some fun. This year EMS hopes to make a greater impact on our community.
Scheduled events:
Monday, May 14th, 2012 – 2nd Annual Awards Banquet
EMT and Paramedic of the year and awards will be given.
Tuesday, May 15th, 2012 – MCEMS employees will be working with Manna Cafe ministries from 4:00pm to 8:30pm.
Employees will assist packaging food boxes for the needy and assisting with the mobile cafe at Vacation Motel on Providence Blvd.
Wednesday, May 16th, 2012 – Parade of Ambulances 9:00am to 4:00pm.
MCEMS Ambulances will visit 15 Day Care Centers across Montgomery County giving demonstrations and tours of the ambulances to the children.
Thursday, May 17th, 2012 – Community CPR Training 10:00am to 3:00pm.
MCEMS Employees will hold a "AHA Hands Only CPR" Day at Governors Square Mall. Free and open to the public.
Saturday, May 19th, 2012 – Community Fun Fair at Station 21 on Peacher's Mill Road from 10:30am to 3:30pm.
Free and open to the public. Activities include static displays, Inflatables, free food and drinks..
Sunday, May 20th, 2012 – Emergency Workers Appreciation Service at 4:00pm.
Clarksville Vineyard Christian Fellowship located at 2182 Old Russellville Pike and hosted by Chaplin Caleb Hall. Free drinks and snacks to follow. The Community is invited.
For more information please visit www.mcgtn.org/ems or contact Lt. Danny Cotterrell at 931.320.2565 or Lt. Rita Peters at 931.320.2681.