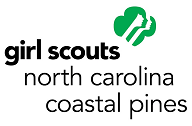 Raleigh, NC – Girl Scouts – North Carolina Coastal Pines is pleased to announce the creation of the Misty Crabtree Eastham Endowment Fund in memory of Eastham and her lifelong love of Girl Scouting.

Eastham and her husband were previously stationed at Fort Campbell Kentucky. While in Tennessee, she formed a Girl Scout troop and served as leader.

Eastham was a Girl Scout throughout her childhood. The organization provided her with an escape from a troubled home life. "Girl Scouting gave Misty what she didn't have at home, the family that she always wanted," said her husband, U.S. Army Staff Sgt. Kris Eastham, in creating the endowment.

Misty left home as a teenager, not knowing where to go or what to do. She called the only person she trusted, her Girl Scout troop leader. Through a private foster care agency, her troop leader's family became her foster family.

Misty was an active Girl Scout in Raleigh. In 1994, she ultimately earned her Girl Scout Gold Award, the highest achievement in Girl Scouting. For her Gold Award project, Misty drew upon her own experiences and compiled a manual of resources for teens in crisis. She met with every high school counselor in the large Wake County Public School System and gave them a copy of the manual. She also discussed with them how they could provide the information to youth who might need to use the services.

After graduating from Millbrook High School in Raleigh and attending Campbell University, she became a devoted and supportive military wife. During their more than 13 years of marriage, the Easthams moved to a new base an average of every two years.

Because Girl Scouting had given her so much strength and support in her youth, Misty Eastham served as a Girl Scout volunteer in almost every location where she and her husband were stationed. She started and led a Girl Scout troop in Tennessee and was named Volunteer of the Year while the Easthams were stationed at Fort Hood, Texas.

"Misty taught me so many things, and giving back is one of those things. She always believed in helping others and worked hard to make the world a better place," Kris Eastham said.

Last summer, Misty Eastham was diagnosed with cancer and passed away just months later. Her husband said she wanted to give back to Girl Scouting because she felt that Girl Scouting had given her so much.

Kris Eastham established the Misty Crabtree Eastham Endowment with an initial donation of $100,000. The endowment will provide scholarships for Girl Scouts – North Carolina Coastal Pines Gold Award recipients to help defray their college costs. Preference will be given to girls who have either been in foster care or have been adopted.

Girl Scouts – North Carolina Coastal Pines expects that the first scholarship from the endowment will be awarded at the end of the 2013-14 program year. Girl Scout Gold Award recipients will be able to apply for the scholarship through the council.

"My goal is to double the size of this endowment in my lifetime to help as many girls as possible," Eastham said.

"We are very grateful for this generous gift that exemplifies the life-changing experience of Girl Scouting for girls. We are proud of the opportunity to honor Misty's legacy," said Rusine Mitchell Sinclair, chief executive officer for Girl Scouts – North Carolina Coastal Pines.

Additional tax deductible gifts to the endowment may be made to:

Girl Scouts – North Carolina Coastal Pines Foundation
6901 Pinecrest Road
Raleigh, NC 27613

A notation should be made in the memo field of the check that the gift is for the Misty Crabtree Eastham Endowment.
About Girl Scouts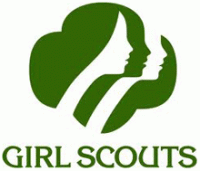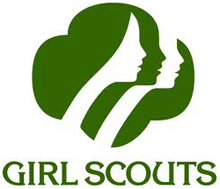 Founded in 1912, Girl Scouts of the USA is the preeminent leadership development organization for girls with 3.2 million girl and adult members worldwide. Girl Scouts is the leading authority on girls' healthy development, and builds girls of courage, confidence and character, who make the world a better place. The organization serves girls from every corner of the United States and its territories. Girl Scouts of the USA also serves American girls living overseas in 90 countries.
About Girl Scouts – North Carolina Coastal Pines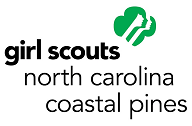 In partnership with more than 10,000 adult volunteers, Girl Scouts – North Carolina Coastal Pines serves more than 33,000 girls in 41 central and eastern North Carolina counties. (Counties are: Beaufort, Bladen, Brunswick, Carteret, Chatham, Columbus, Craven, Cumberland, Duplin, Durham, Edgecombe, Franklin, Granville, Greene, Halifax, Harnett, Hoke, Johnston, Jones, Lee, Lenoir, Martin, Moore, Nash, New Hanover, Northampton, Onslow, Orange, Pamlico, Pender, Person, Pitt, Richmond, Robeson, Sampson, Scotland, Vance, Wake, Warren, Wayne, and Wilson.)
The council's administrative headquarters is located in Raleigh, with additional program and service centers located in Fayetteville and Goldsboro.
For more information on membership or volunteer opportunities, call 800.284.4475 or visit www.nccoastalpines.org.
Sections
News
Topics
Cander, Fort Campbell KY, Fort Hood TX, Girl Scouts, Girl Scouts North Carolina Coastal PInes, Kris Eastham, Misty Crabtree Eastham, Misty Crabtree Eastham Endowment Fund, Raleigh NC, scholarships, U.S. Army