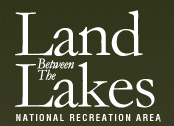 Golden Pond, KY – Musicians and music lovers from all over the mid-South are tuning up for the annual Pickin' Party Old-Time Music Festival, taking place Memorial Day weekend at Land Between The Lakes (LBL) National Recreation Area.

Come experience this annual tradition which won The Judge's Recognition Award for Top 10 Festivals & Events for Spring 2012 from the Kentucky Travel Industry Association.

"The Pickin' Party has made a name for itself throughout the region as an event that promotes and keeps Kentucky and Tennessee music traditions alive," said Homeplace Special Events Coordinator, Cindy Earls. "It's exciting to see the level of talent displayed during this weekend, especially the young musicians who are so dedicated to preserving the traditions of their ancestors.  It's a wonderful way to experience and learn about the region's musical heritage."

Favorite local Storytellers, Robert Valentine and Jamie Futrell, will emcee the event.  The two-day event, May 26th and 27th, includes music workshops, jamming sessions, energized performances of old-time fiddle and banjo, singing, and bluegrass music, all for visitors to enjoy. Join us as we welcome back old favorites like folk musician Mark Dvorak and old-time string band the Dixie Volunteers.

Other musicians include Dan Knowles–renowned claw hammer banjo player, Bawn in the Mash, Common Thread, Big Auger, Red River Breeze, and Nathan Blake Lynn.  Bring your banjo, guitar, fiddle, or harmonica and join in on the fun during daily open-mic sessions, or sit and play beneath the shade trees among fellow pickers and visitors.

See how traditional musical instruments are made. At the Double Pen House, visit Kelly and Susan Amsden who are keeping the traditional sound of the hammered dulcimer, mountain dulcimer, bowed psaltery, and other hand-crafted instruments alive for future generations. At the Tool Barn, Mike Holmes, who learned furniture making from his grandfather, creates hand-carved mandolins.

Enjoy mini-workshops throughout the weekend. Susan and Kelly Amsden will teach a beginner's Mountain Dulcimer workshop at 1:30pm and Hammered Dulcimer at 3:00pm, both Saturday and Sunday. Dan Knowles will teach a beginner's Claw Hammer Banjo workshop at 3:00pm on Saturday.

Throughout the day, stroll through the historic buildings, fields and gardens, and talk with the 1850 farm family as they go about their daily chores.  The Homeplace includes 16 historic log structures furnished in the style of the mid-19th century.  Children's activities of the 1850s will take place at 1pm and 3pm throughout the weekend.  Interpreters in period clothing will help bring the site to life.

The event is scheduled from 10:00am to 7:00pm, Saturday, May 26th, and 11:00am to 6:00pm, Sunday, May 27th.  Saturday's admission is $6.00 ages 13 and up, $4.00 ages 5-12, and free for ages 4 and under. Sunday's admission is $5.00 ages 13 and up, $3.00 ages 5-12, and free for 4 and under. Admission includes same day admission to The Homeplace.

Festival foods and ice-cold drinks will be available for purchase In the event of rain, bring lawn chairs, ground blankets, picnic baskets, and umbrellas. There are several options for overnight accommodations. Camping is available at LBL and at private campgrounds in the area, and lodging is available at state resort parks and motels in the surrounding area.

Come Outside and Play at Land Between The Lakes National Recreation Area.  Managed by the Forest Service, U.S. Department of Agriculture, Land Between The Lakes provides outdoor recreation and environmental education for the public to enjoy.  Visitors are encouraged to review LBL's official website at www.lbl.org often for Calendar of Events, updates on programs and policies, safety information, maps, and temporary trail and road closures.

Additional LBL information can be found on the website or by calling 1.800.LBL.7077 or 270.924.2000.



Sections
Events
Topics
Banjo, Bawn in the Mash, Big Auger, Bluegrass Music, Camping, Cindy Earls, Common Thread, Dan Knowles, Dixie Volunteers, Double Pen House, Dulcimer, Fiddle, Golden Pond KY, Guitar, harmonica, Jamie Futrell, Kelly Amsden, Kentucky, Kentucky Travel Industry Association, Land Between the Lakes National Recreation Area, LBL, Mark Dvorak, Memorial Day, Mike Holmes, Nathan Blake Lynn, Pickin' Party Old-Time Music Festival, Red River Breeze, Robert Valentine, Susan Amsden, Tennessee, The Homeplace, U.S. Department of Agriculture, U.S. Forest Service, Workshops