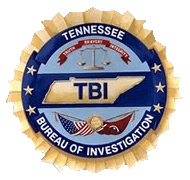 Nashville, TN – The Tennessee Bureau of Investigation added a man wanted out of both Tennessee and Texas to the state's Top Ten Most Wanted fugitives list over the weekend forcing him to turn himself into authorities in Texas knowing he was wanted.
Randall Bolivar, 31, of Texas, was wanted in Tennessee as a fugitive from justice and escape when he turned himself into authorities in Texas on June 9th, 2012.
He was previously serving a 15 year sentence on drug charges in Texas when he was transported to Tennessee to enter a plea on additional drug charges in Dickson County on June 6th, 2012. He received a sentence of three years probation to be served concurrent with his Texas sentence when he was inadvertently released from custody before being transported back to Texas.
He also had a pending charge for first degree murder in Texas. TBI added Bolivar to the Top Ten list after learning he had possibly fled the state. He turned himself into the Cameron County Sheriff's Office in Texas.