Clarksville, TN – Well over 20,000 people jammed the banks of the Cumberland River as the City of Clarksville held their annual Independence Day Celebration last night. This celebration of patriotism is one of the most popular events hosted by the city each year.
This years celebration was sponsored by the City of Clarksville, Aetna Insurance and U.S. Bank.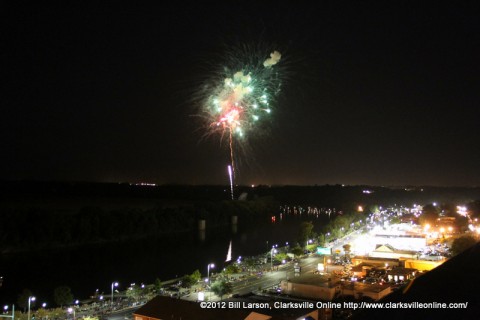 The evening kicked off with music by Tina Brown, a New York native who has quickly become a Clarksville favorite and frequently performs at events throughout the area. She also opened for Earth, Wind, & Fire and Gladys Knight in Europe! Brown was followed by Mike Bryant. "I was born poor, wet, cold, naked and hungry, But that's o.k. because since then things have gotten worse," said Bryant whose influences include Vince Gill, Ronnie Dunn, Travis Tritt, Derryl Dodd, Daryle Singletary, and Merle Haggard.
In addition to musical entertainment, vendors offered a variety of festival foods, including kettle corn, hotdogs, smoothies, homemade ice cream, cheesecake on a stick, shaved ice, schnitzel and more.
The Fireworks are always the Grand Finale! This year they lasted for 18 minutes. Watching the display from the roof of the Riverview Inn, I had one of the best seats in the city to see the show as you can see from the photos in the Gallery below.
This year's event was presented by The City of Clarksville and Aetna Insurance. Sponsors included U.S. Bank, The Leaf-Chronicle, Lamar Advertising, Clarksville Family Magazine, Clarksville Online, Clarksville Transit System, Discover Clarksville, WJZM 1400 AM, and Austin Peay State University.
 Photo Gallery
Tina Brown Video
Mike Bryant Video
Fireworks Video
Fort Campbell's Independence Day Celebration to be held on the 4th of July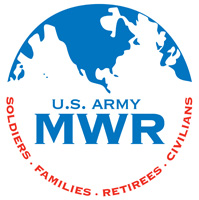 Fort Campbell's awesome show will be held on Independence Day and it is more than worth the trouble of getting a visitor's pass. You must present a valid drivers license and proof of insurance. Everyone over the age of 16 must also present an id to get on the Army post.
Come out early to get a great spot, and to fully enjoy the fair, 101st Parachute Demonstration Team, the Salute to the States, and a free concert featuring the 101st Airborne Division Rock Band, and the best fireworks show in the area!