Written by Pfc. Jasmine Aguilar
526th Brigade Support Battalion, 2nd Brigade Combat Team PAO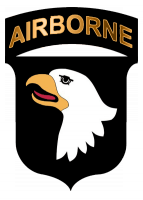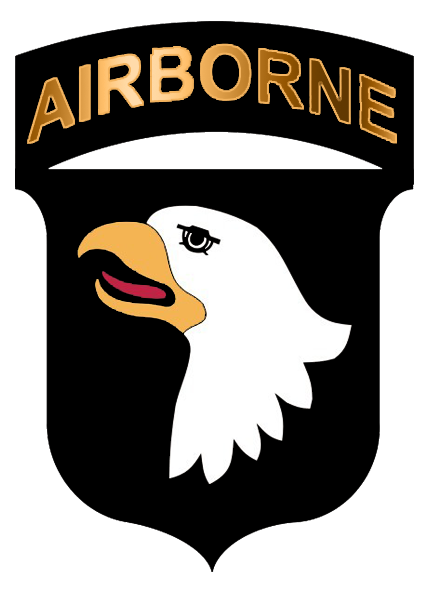 Fort Campbell, KY – Go figure, one of the most competitive five and ten kilometer races at Fort Campbell is a called a Fun Run. They are both a timed team event, in which the outcome depends on an individual's performance.
Each brigade within the 101st Airborne Division (Air Assault), has representing teams for each race. The teams met up on the Sunday morning of August 12th at Fort Campbell's Sabalauski Air Assault School and put on display all of that hard work and physical training they've invested in for this 'fun' competition.
"The training was vigorous and all of it would be put to a test in this race," said Warrant officer Phillip Dieppa, with the 526th Brigade Support Battalion, 2nd Brigade Combat Team, as he talked about his team. "Running up and down hills for about 10-weeks and sprinting every where for morning PT has truly improved the Strike Team's running ability. Everyone's times have improved exponentially."
Once everyone was preregistered, they received a lightweight chip that would track their time and mileage. This chip was then attached to their shoelaces for a more accurate reading.
"It is the most accurate way to keep track of ones time and mileage," said Sgt. 1st Class Naquisha McKinney, the event director with Headquarter and Headquarters Battery, 101st Airborne Division. "All we have to do is stand by the finish line and direct the runners toward us, then the magic happens. We read the chip and all their information is there for us to see."
Soldiers and their Family members, who were also invited to compete, were getting hyped for their individual events to start. The 10-kilometer race was the first event to get the show on the road at 7:00am and had a little more than half of the day's participants partaking. Then at 7:30am the 5-kilometer run began and had many kids participating.
"My daughter Codi wanted to run today and I'm just here to support her," said Maj. Michael Post, executive officer of the 526th Brigade Support Battalion, 2nd Brigade Combat Team. "She thinks she's going to leave me in the dust." Codi, an 11-year old in the sixth grade, is on her school's cross-country team.
After 35-minutes and a few seconds, runner number 711, Private 1st Class Semial Munee, a 37-year old medic from Kenya and now with the 3rd Brigade Combat Team, finished the 10K, placing him in first. Munee completed the run about a whole minute ahead of his competitors and runs with a purpose.
"I run because I feel like somebody's got to stand up and do something," said Munee. "You won't go any where if you don't take those first steps. What inspires me to run is my fellow Kenyans." Seminal inspires to participate in the Olympic games one day as a marathon runner.
At the end of the day, The Strike Team placed first for the 5k and second for the 10k. Representing the 2nd Brigade with the fastest times on the team is 1Lt. Tailer Murphy who ran the 5k and 2Lt. Rahul Singh who ran the 10k.
"I think we did a great job," said Dieppa. "The team ran much faster then we did during qualifications and I am proud of our accomplishments. This has been outstanding."
Photo Gallery