Clarksville, TN – The Clarksville Parks and Recreation Department is accepting applications for the Athletic Assistant position.  The Athletic Assistant will assist in planning, organizing and facilitating comprehensive sport programs for youth and adults.
Any interested parties may apply at the Parks and Recreation Main Office located at, 102 Public Square, or at Career Services, located at 350 Pageant Lane.  No phone calls please. «Read the rest of this article»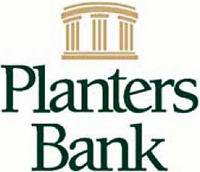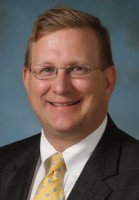 Clarksville, TN – Planters Bank announces the addition of Hayse McGahey as vice president of commercial banking. He will be working from the bank's downtown Clarksville office at 325 Commerce Street.
McGahey has worked in both consumer and business banking in the Nashville area since 1989. He spent eight years at what is now Bank of America, followed by 13 years at what is now Regions Bank. Most recently he was a business banker with First Tennessee where he worked in lending, deposit management, and treasury/cash management for a diverse array of small business customers. «Read the rest of this article»
Winter squash are abundant this time of year and the great thing about them, they will keep til next spring! That's why they are called winter squash, they keep over the winter.  Our winter squash are just now coming in.  We have Butternut and Cushaw (sometimes spelled Kushaw) squash this year.
I use a lot of Butternut Squash throughout the year, but especially in the fall and winter, I prepare soups and casseroles with winter squash. Since soups and casseroles often require the squash to be cooked and pureed, later on in this article I offer you instructions for doing just that. «Read the rest of this article»
Austin Peay Governors vs. Western Kentucky
September 1st, 2012 • 6:00pm CDT
Bowling Green, Ky. • Houchens Industries-Smith Stadium (22,113)

Bowling Green, KY – A pair of former rivals will open the 2012 season, 6:00pm, Saturday, when Austin Peay travels to Bowling Green, KY, to play Western Kentucky.
Western Kentucky was a charter member of the Ohio Valley Conference from 1948-81 before becoming a football independent. They rejoined the OVC briefly as an associate member before moving to the Gateway Football Conference-that run included the 2002 I-AA National Championship.
«Read the rest of this article»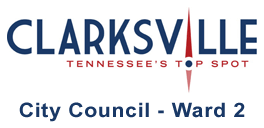 Clarksville, TN – Ward 2 Councilwoman Deanna McLaughlin and Ward 3 Councilman James Lewis will host a community meeting on September 3rd, from 6:00pm to 7:00pm at Park Lane Church of the Nazarene on Cunningham Lane.
Parking is on the west side of the church activities building.
Written by Dr. Tony Phillips
Science at NASA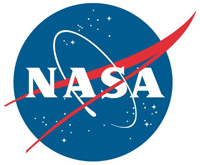 Washington, D.C. – Since the dawn of the Space Age, mission planners have tried to follow one simple but important rule: Stay out of the Van Allen Belts. The two doughnut-shaped regions around Earth are filled with "killer electrons," plasma waves, and electrical currents dangerous to human space travelers and their spacecraft. Lingering is not a good idea.
So much for the old rules. NASA has launched two spacecraft directly into the radiation belts–and this time they plan to stay a while.
«Read the rest of this article»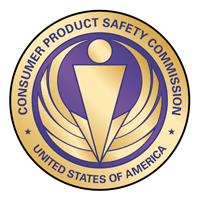 Washington, D.C. – The U.S. Consumer Product Safety Commission and Health Canada, in cooperation with the firm named below, today announced a voluntary recall of the following consumer product. Consumers should stop using recalled products immediately unless otherwise instructed. Mr. Coffee Single Cup Brewers recalled by JCS because steam can force open the brewing chamber allowing hot grounds and water to expel out posing a burn hazard.
It is illegal to resell or attempt to resell a recalled consumer product.
«Read the rest of this article»
Washington, D.C. – If you've recently updated your status from single to married, you're not alone – summer is a popular time for weddings. Marriage also brings about some changes with your taxes. Here are several tips for newlyweds from the IRS.
Notify the Social Security Administration  It's important that your name and Social Security number match on your next tax return, so if you've taken on a new name, report the change to the Social Security Administration. File Form SS-5, Application for a Social Security Card. The form is available on SSA's website at www.ssa.gov, by calling 800.772.1213, or visiting a local SSA office.
http://www.youtube.com/watch?v=LibPOtwWAGc
«Read the rest of this article»
Written by Dr. Tony Phillips
Science at NASA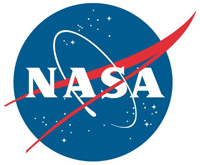 Washington, D.C. – When someone says "Once in a Blue Moon," you know what they mean:  Rare, seldom, even absurd.
This year it means August 31st.
For the second time this month, the Moon is about to become full.  There was one full Moon on August 1st/2nd, and now a second is coming on August 31st.  According to modern folklore, whenever there are two full Moons in a calendar month, the second one is "blue."
«Read the rest of this article»
Nashville Sounds Baseball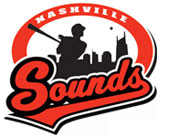 Nashville, TN – The Nashville Sounds completed their first sweep of the season with a 6-1 victory over the division-rival Iowa Cubs on Thursday evening at Greer Stadium in the finale of a four-game series.
Nashville (67-73) extended its longest winning streak of the year to five games. The Sounds — who never trailed during the entire four-game set — won 10 of their 16 games against Iowa this season, the club's third straight double-digit win total against the I-Cubs.
«Read the rest of this article»