APSU Sports: Austin Peay Volleyball

Nashville, TN – Austin Peay State University's volleyball team ran into a hungry Lipscomb squad and fell in three sets (22-25, 15-25, 22-25), Tuesday night at Allen Arena.
«Read the rest of this article»
Report for August 31st- Sept 3rd

Clarksville, TN – There were no shortages of traffic crashes over the Labor Day weekend which ran from August 31st thru September 3rd, 2012.
Clarksville Police investigated 88 crashes over the long weekend, 16 involved injuries, and four were alcohol related. Three of the alcohol related crashes occurred before 9:00pm on August 31st.
«Read the rest of this article»
APSU Sports: Austin Peay Football

Clarksville, TN – The Rick Christophel Radio Show, normally broadcast on Thursday night, will be held 6:00pm, Wednesday night from Edward's Steakhouse in downtown Clarksville.
With Austin Peay's football team leaving Thursday after practice for Blacksburg, VA, it was decided to push forward by one day the head coach's show. «Read the rest of this article»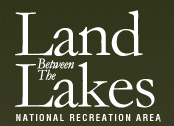 Golden Pond, KY – The Kentucky portion of Land Between The Lakes (LBL) National Recreation Area archery deer season opened Saturday, September 1st, 2012, and runs through Monday, January 21st, 2013. The only exception is for quota hunt days and the day immediately before each quota hunt.
The quota hunt days for the Kentucky portion are October 27th-28th and November 17th-18th. The archery season for the Tennessee portion is September 22nd to January 6th. The quota hunt days for the Tennessee portion are October 20th-21st, November 9th-10th, and November 24th-25th. «Read the rest of this article»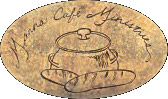 Clarksville, TN – Manna Café Ministries will host its first annual Chili Cook-off on Friday, October 12th in Strawberry Alley. Perfect your favorite chili recipe and enter your team today! Teams can be up to six members large and must prepare their chili on-site to be judged that evening. Activities include live music, a pirate costume contest, booth theme contest, and of course, chili judging! Grand prize is $1,000!
Manna Café Ministries is a faith-based organization devoted to meeting the needs of homeless and low-income families in Montgomery County. Each week, Manna Café provides hot meals and food boxes to over 500 local citizens, serving three meals a week. All proceeds will remain local and assist and feed Clarksvillians in need. «Read the rest of this article»


Clarksville, TN – Is your child interested in playing basketball this winter? Clarksville Parks & Recreation is proud to offer a Youth Basketball League for boys and girls ages 7 to 17.
The cost is $60.00 per player. Each player will receive a shirt, water bottle and award.
Registration for the league begins September 10th and ends October 5th. «Read the rest of this article»
Tennessee Titans (0-0) vs. New England Patriots (0-0)
Sunday, Sept. 9th, 2012 • Noon CDT • LP Field • Nashville, TN • TV: CBS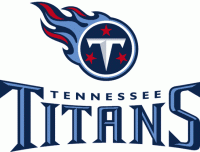 Nashville, TN – The Tennessee Titans (0-0) open the regular season this week by hosting the defending AFC Champion New England Patriots (0-0). Kickoff at LP Field (capacity 69,143) is scheduled for noon CDT on Sunday, September 9th.
This is the second time the two clubs have met in Week 1 and the first occasion since 1975, when the then-Oilers began their season with a 7-0 victory over New England, one of 15 shutouts in franchise history.
All-time on opening day, the Titans/Oilers are 27-25. «Read the rest of this article»
Washington, D.C. – Whether you're a recent high school graduate going to college for the first time or a returning student, it will soon be time to head to campus, and payment deadlines for tuition and other fees are not far behind.
The IRS offers some tips about education tax benefits that can help offset some college costs for students and parents. Typically, these benefits apply to you, your spouse or a dependent for whom you claim an exemption on your tax return. «Read the rest of this article»


Clarksville, TN – Clarksville Parks and Recreation's deadline on the cash prize offered to volunteers helping with soft drink sales and the Adventure Zone children's area, presented by Blue Cross Blue Shield of Tennessee, on September 7th and 8th at McGregor Park ends September 4th.
The group or organization who registers the most volunteers through Hands On Nashville by September 4 will receive $500.00. «Read the rest of this article»
Poole Elected to Service as Chairman of National Association
Nashville, TN – Kendell Poole, Director of the Tennessee Governor's Highway Safety Office, has been elected the new Chairman of the Governors Highway Safety Association (GHSA), the national nonprofit organization representing state and territorial highway safety offices across the country.
Poole's priorities as Chairman will be to assist states with implementation of the highway safety programs authorized under the new federal highway bill and to continue the organization's national leadership on key highway safety issues including drunk driving, occupant protection, distracted driving and speeding. «Read the rest of this article»